Society of Children's Book Writers and Illustrators Rebranding
The Society of Children's Book Writers and Illustrators is the preeminent membership organization for children's book creators. As a global community with broad, diverse membership, their mission is to support the creation of an abundance of quality children's books, so that young people everywhere have the books they need and deserve.
After recently celebrating 50 years in operation and coming under new leadership, they partnered with Ben Loiz Studio to help rebrand and visualize the future of the organization.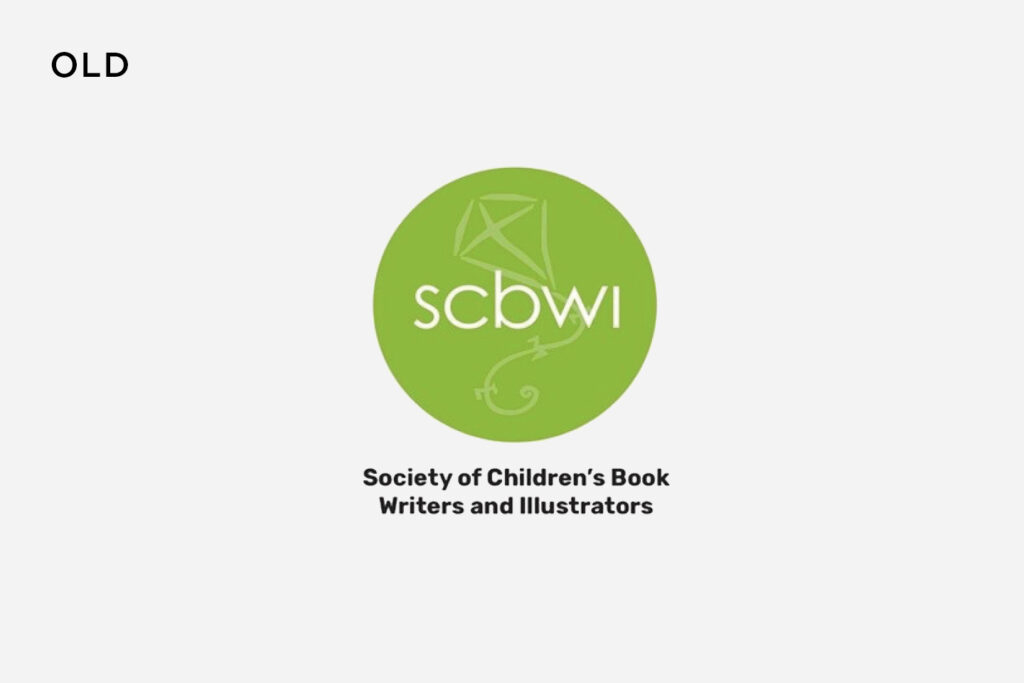 Logo Design
The previous logo was dated and no longer relevant to their new direction, which emphasizes the diversity in their worldwide membership, the storytellers they support, and their increasing use of technology. We took a fresh approach for the new mark and landed on a distinctive creature — the owl.
Owls are symbols of wisdom and knowledge. As a symbol, an owl connects back to the idea of a story. A diverse order, owls have a broad range of sizes and are found world-wide. Every habitable continent on the globe has an owl. This was our inspiration point for a new brand mark that expresses the ideas of learning, storytelling, and diversity.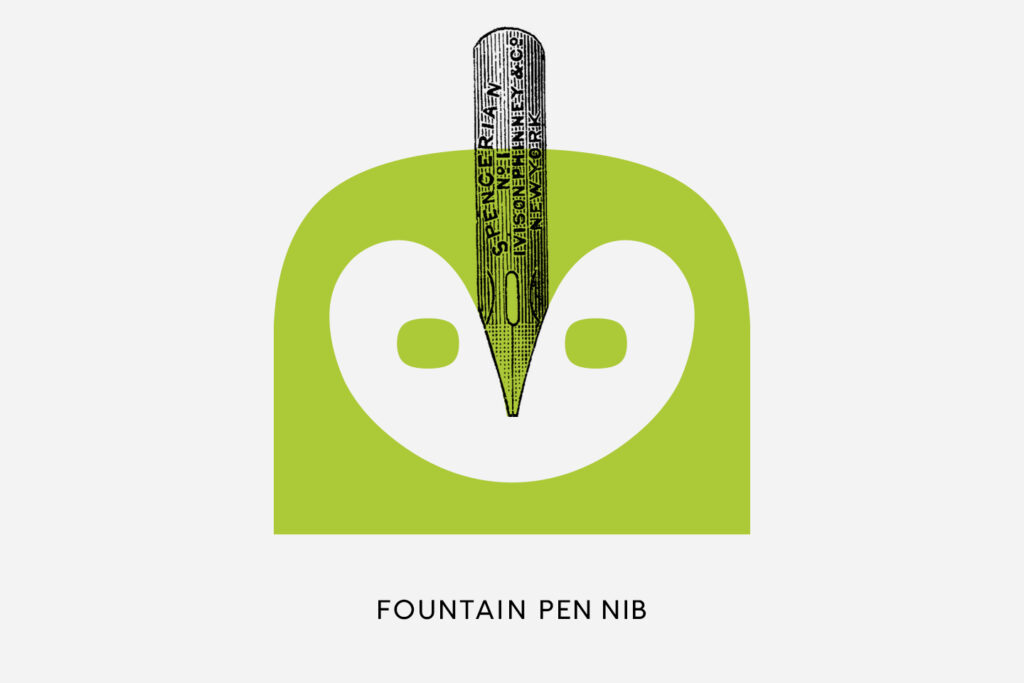 In the Details
The shape of the owl's beak is in the likeness of a fountain pen nib which points back to the creative community they serve. Various logo lockups were designed for maximum flexibility. The new mark is durable and works at all sizes, from a billboard, to an app icon, social profile, or web browser favicon.
We teamed up with Jesse Ragan from XYZ Type to slightly adjust Escalator, one of his typefaces. SCBWI Escalator was used in the logotype and as part of their new identity system.
A fresh and youthful color palette was chosen that reflects their values of friendliness, diversity, and support.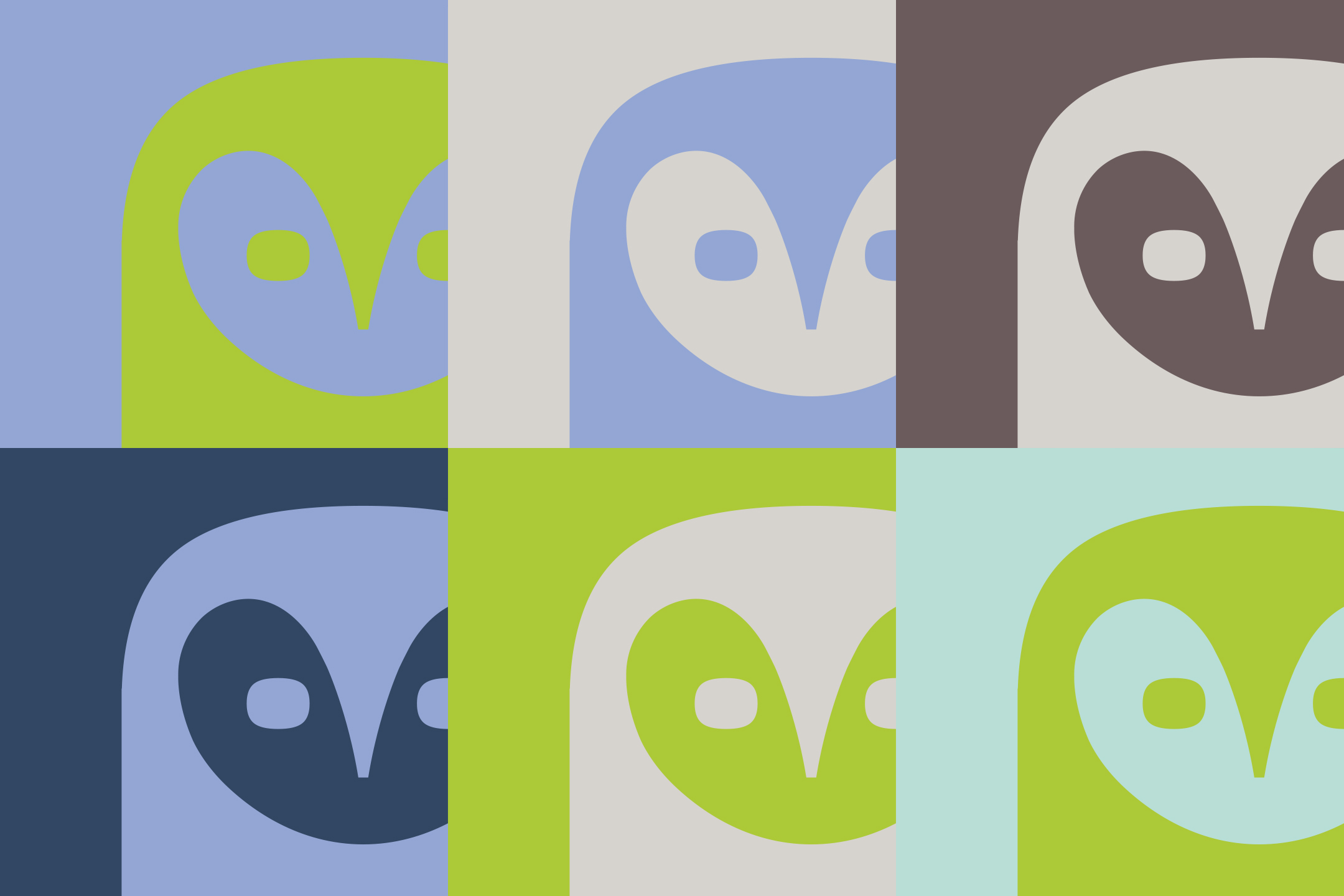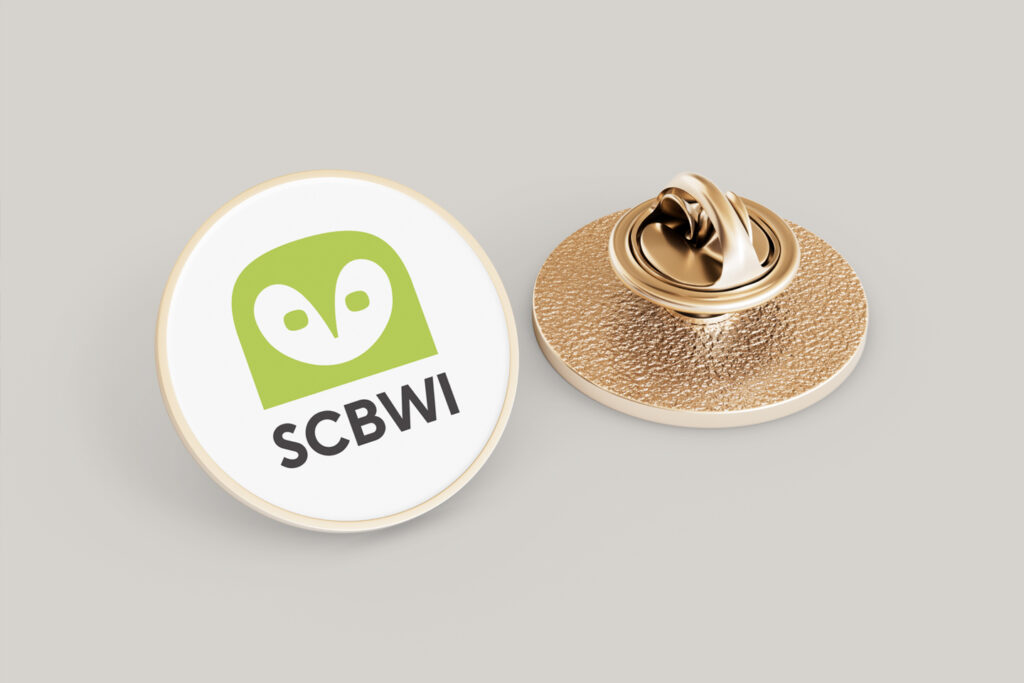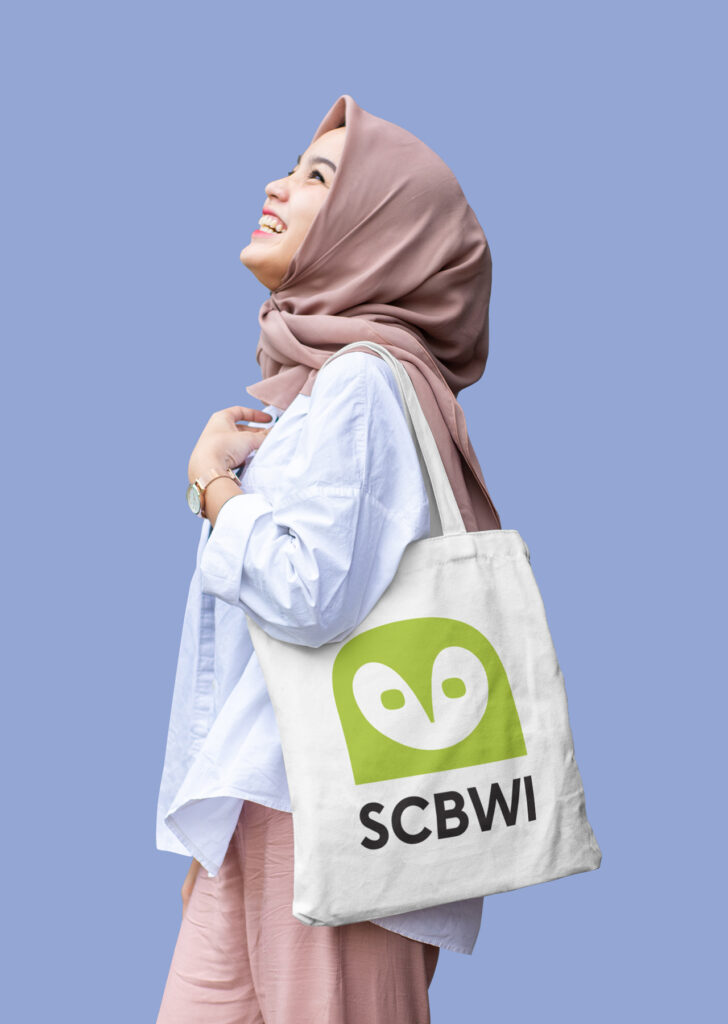 Brand Applications
Whether on social media or for conference design, the identity holds up and stands out. Our design applications envision the new identity in the real world and set the tone for its future expression — inspiring a new generation of children's book makers to do what they do best.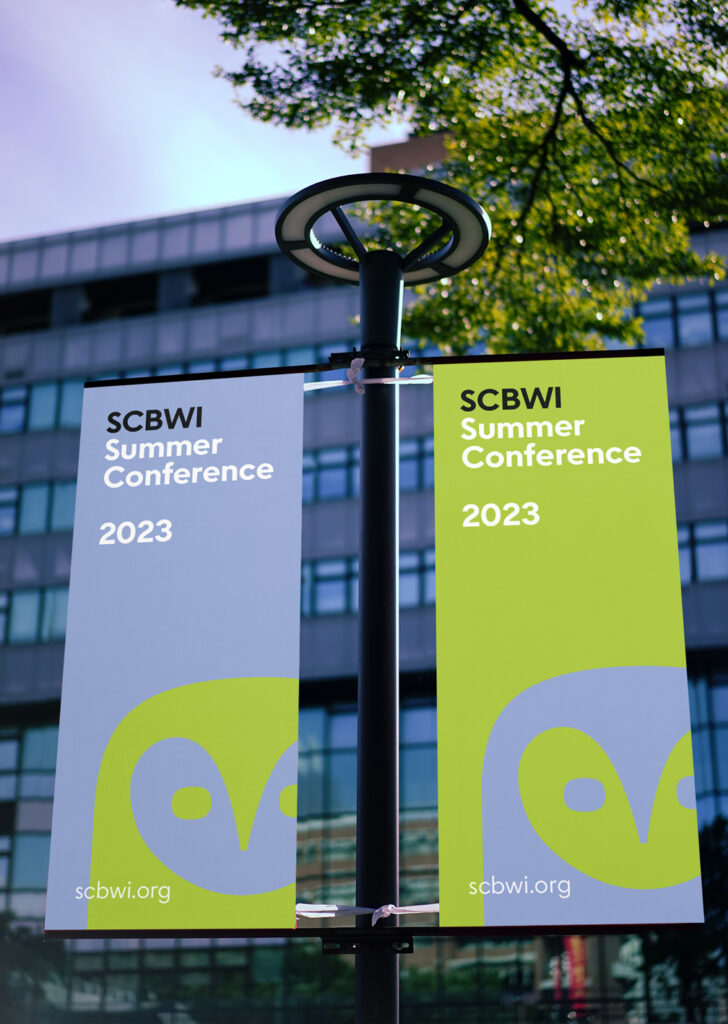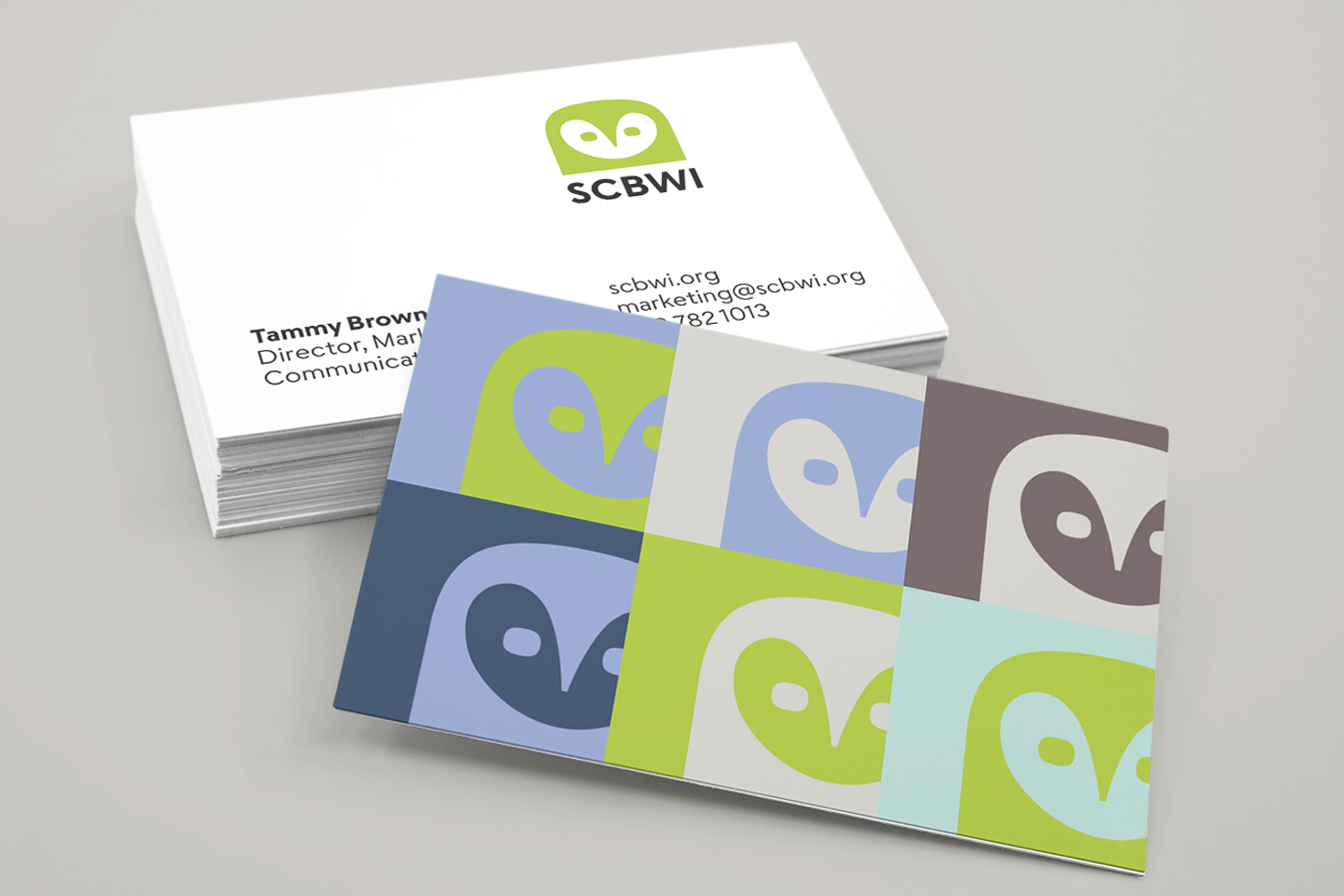 Recognition + Testimonial
After launching the new identity, it was spotted on Brand New by UnderConsideration and highlighted by Fonts In Use.

When we began to work with Ben, we were immediately impressed with his style of communication. We knew that he was really listening and thinking deeply about what we needed to accomplish. We had a clear idea of what we hoped to convey with a new logo and brand identity, but no idea how that would manifest visually. When Ben presented us—ahead of time!—with something surprising, fresh, and also perfect, we were beyond thrilled. Our manager of design and illustration was moved to tears! I'm so excited to show our new logo to the world, and I can't wait to work with Ben in the future.
—Sarah Baker, SCBWI