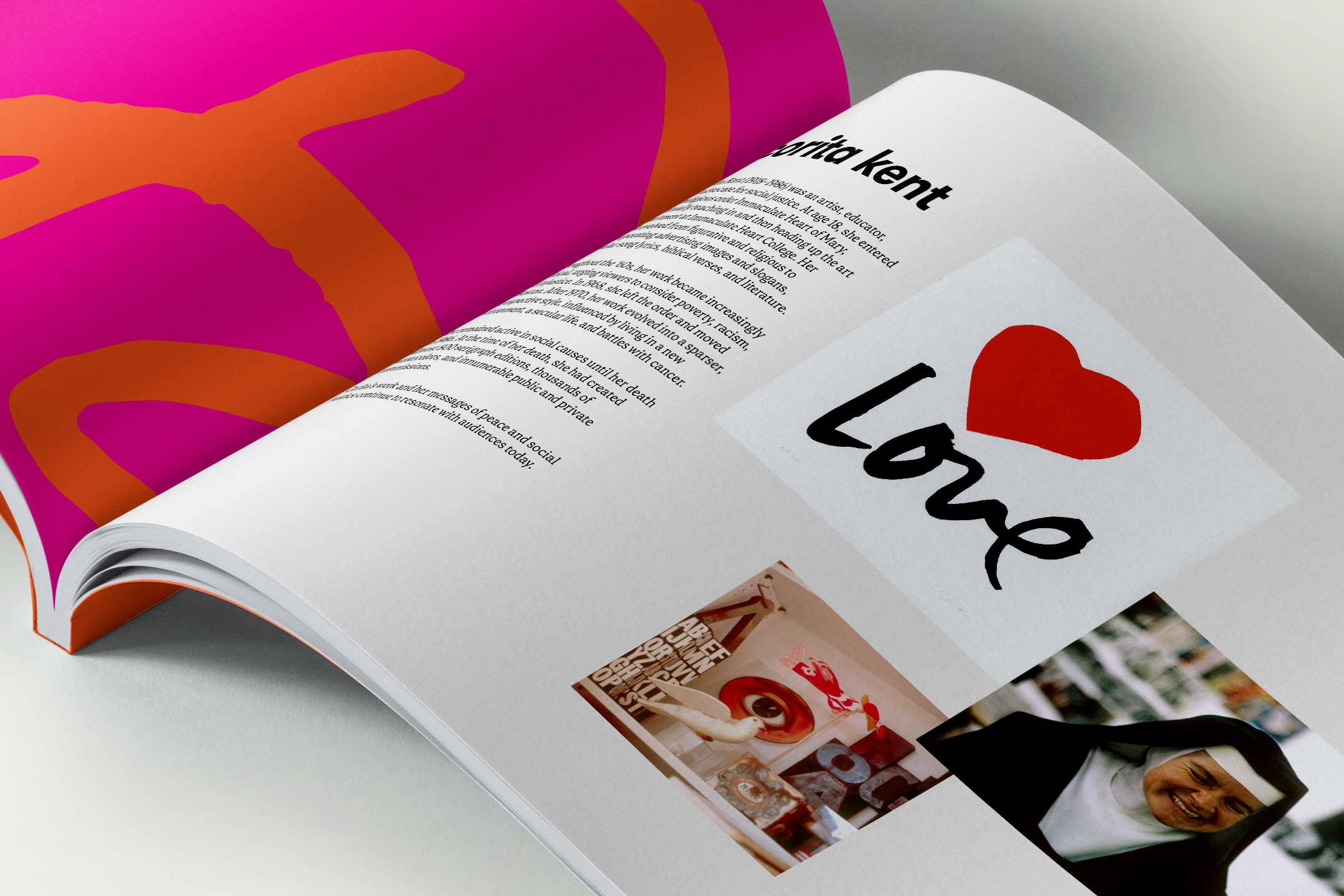 Corita Art Center
Brand Refresh + Guidelines
The Corita Art Center preserves and promotes Corita Kent's art, teaching, and passion for social justice. Today, the Corita Art Center supports exhibition loans and public programs, oversees image and merchandising rights, sells Corita's original prints, and serves as a resource of information about her life and work.
In 2016 Juliette Bellocq of Handbuilt Studio developed a visual identity for the Corita Art Center. Since then they've steadily grown in size and program offerings. To support that growth, we partnered with them to clarify their brand personality and expression, refresh and build on their visual identity, and create guidelines for in-house and external use.
Visual Identity Refresh
One of the goals of this partnership was to audit their graphic and verbal assets in order to refresh their visual identity. This helped us design a more robust and consistent expression, while allowing for flexibility moving forward.
Their "wonder ball" logo was fine-tuned for optical balance and better reproduction. We developed a primary color palette of bold hue's pulled from Corita's work along with a new set of additional colors to be used as monochromatic shades or complimentary colors for vibrancy.
CAC had been working with one typeface, GT Washeim by Grilli Type, but their toolkit was enlarged with two others — Grenette, an expressive and warm typeface designed by Colophon type foundry, and Nitti by Bold Monday.
Social Media
We worked together to develop social media assets for their online communications. Various brand devices were conceived, including a nostalgic halftone pattern balanced by dynamic type layouts, a pattern made from fragments of Corita's beloved signature, and their ongoing use of the "wonder ball" as a backdrop for quotes and sentiments.
These devices were created to support fundraising initiatives, annual membership programs, and events, as well as introduce a unified look and feel for their social media presence.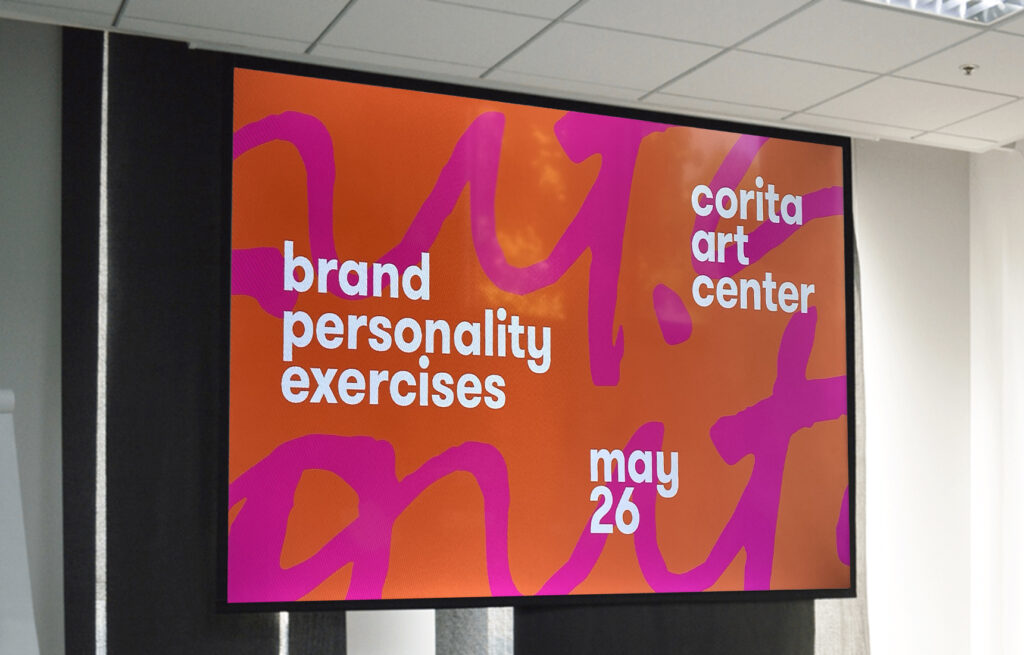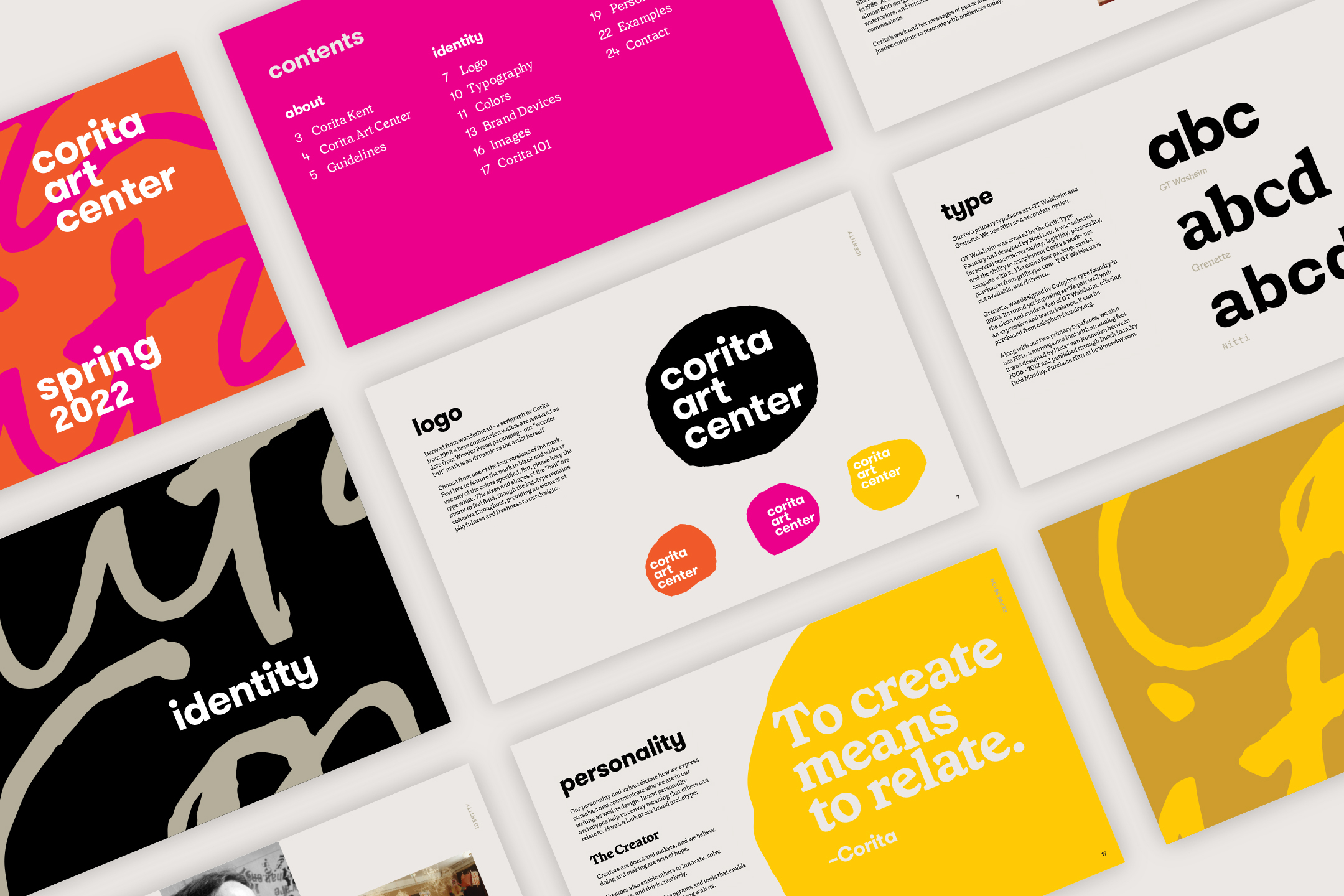 Brand Workshop +
Guidelines
A workshop was facilitated at the center to define their brand personality archetype, pinpoint some of the nuances of the character of the organization, and develop keywords that reflect who they are in their culture, programs, ethos, and collection.
All of the findings were put into a 25-page brand guideline designed to support their creative and production work. Whether an employee, an external designer, a print house, or an affiliate, the guide will be used to dream up inspiring and creative materials that bring the Corita Art Center brand to life.
So, how does everything come together? These examples incorporate the elements of the new identity, including the logo, typography, colors, devices, photography, and personality. They're bright, expressive, modern, and filled with joy.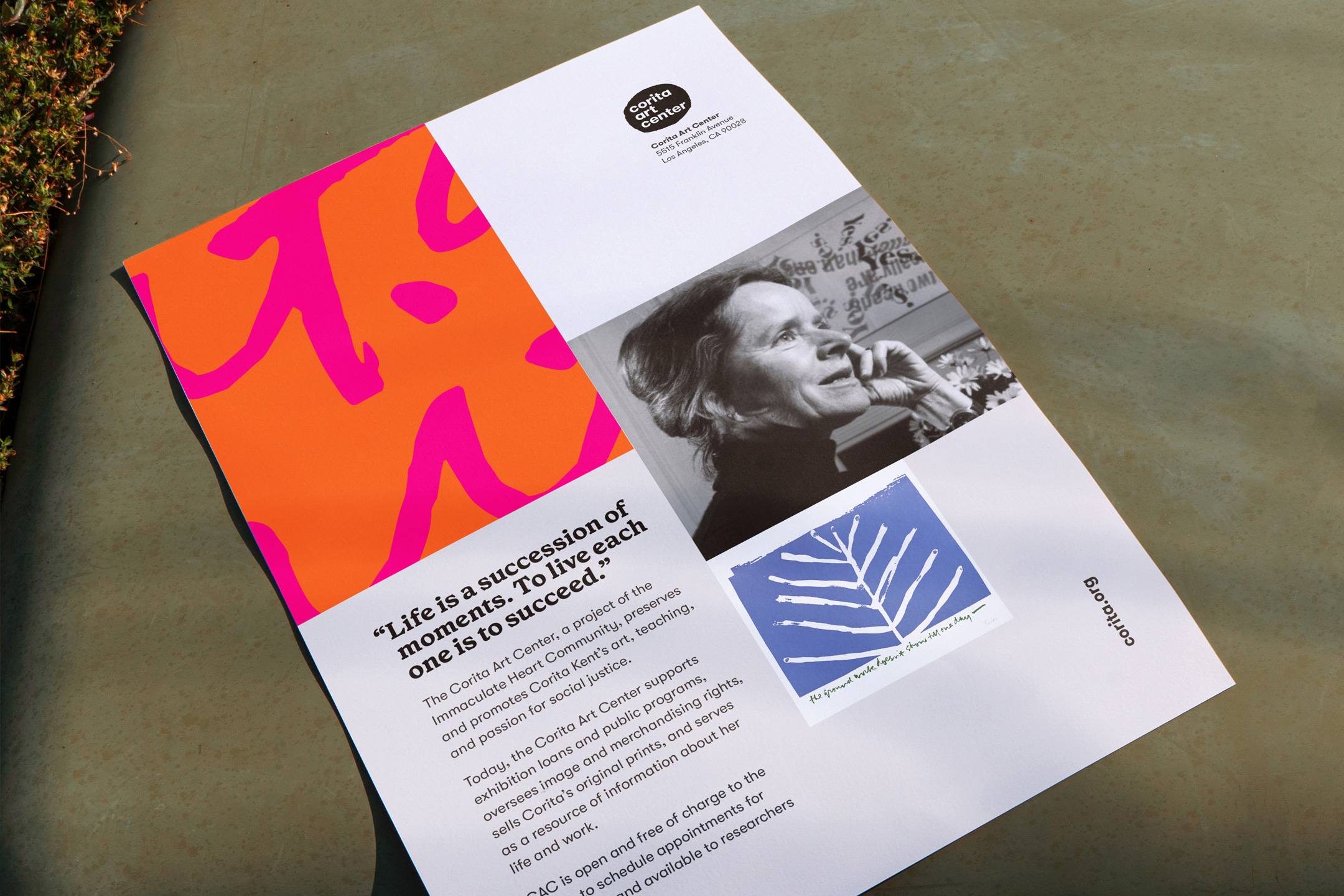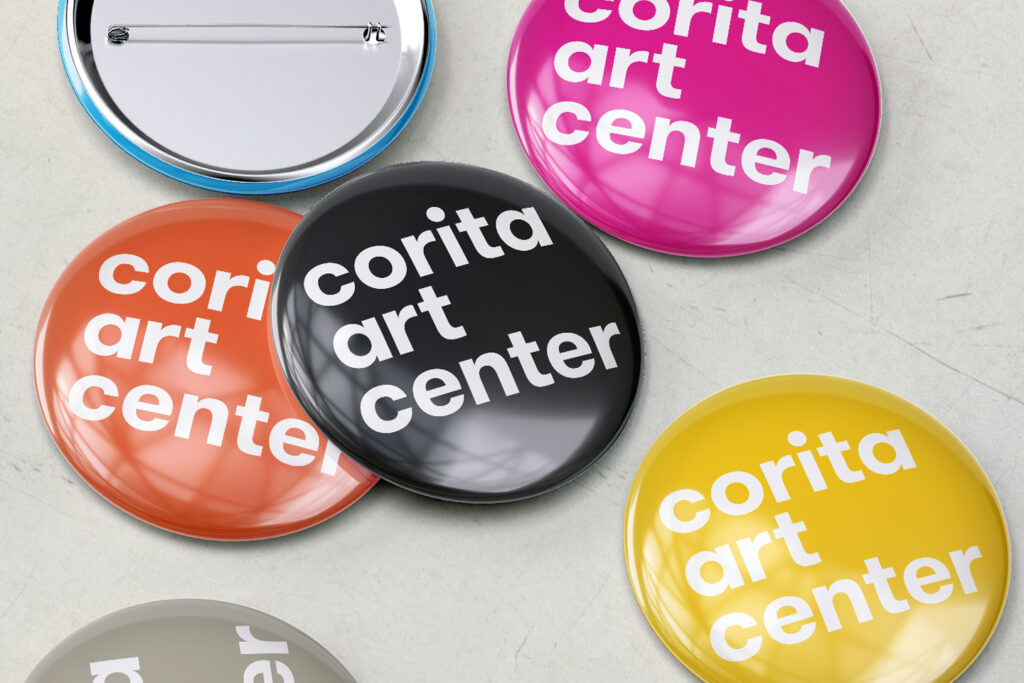 Testimonial
Ben helped us create a resource that not only saves time when we work with external partners, but has helped to shape our identity and culture internally. The workshop with Ben helped us better define our goals as an organization, and he fluently communicated his methodology to gain buy-in from our entire team. Ben is a sensitive communicator with a tremendous ability to synthesize creative, well researched solutions, and we look forward to working with him in the future!
—Andrew Greene, Corita Art Center