Bibles for America Brand Identity
Bibles for America is a nonprofit organization whose mission is to distribute free study Bibles and Christian books throughout the United States.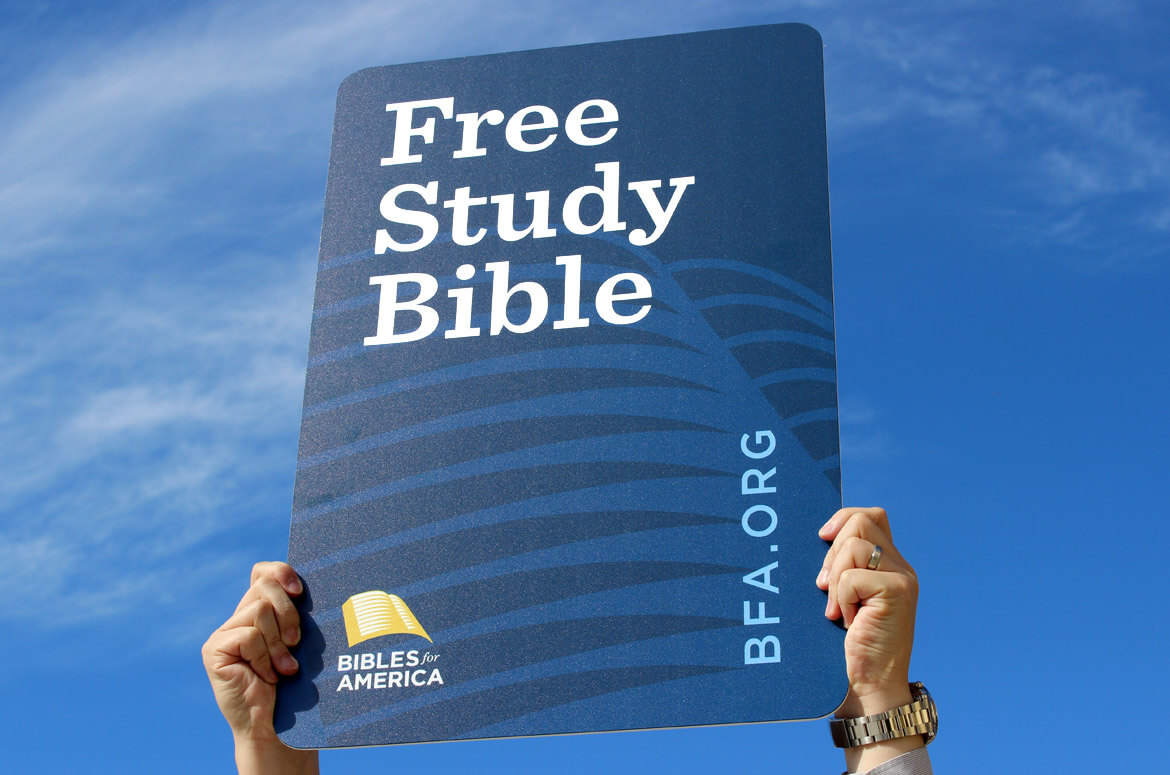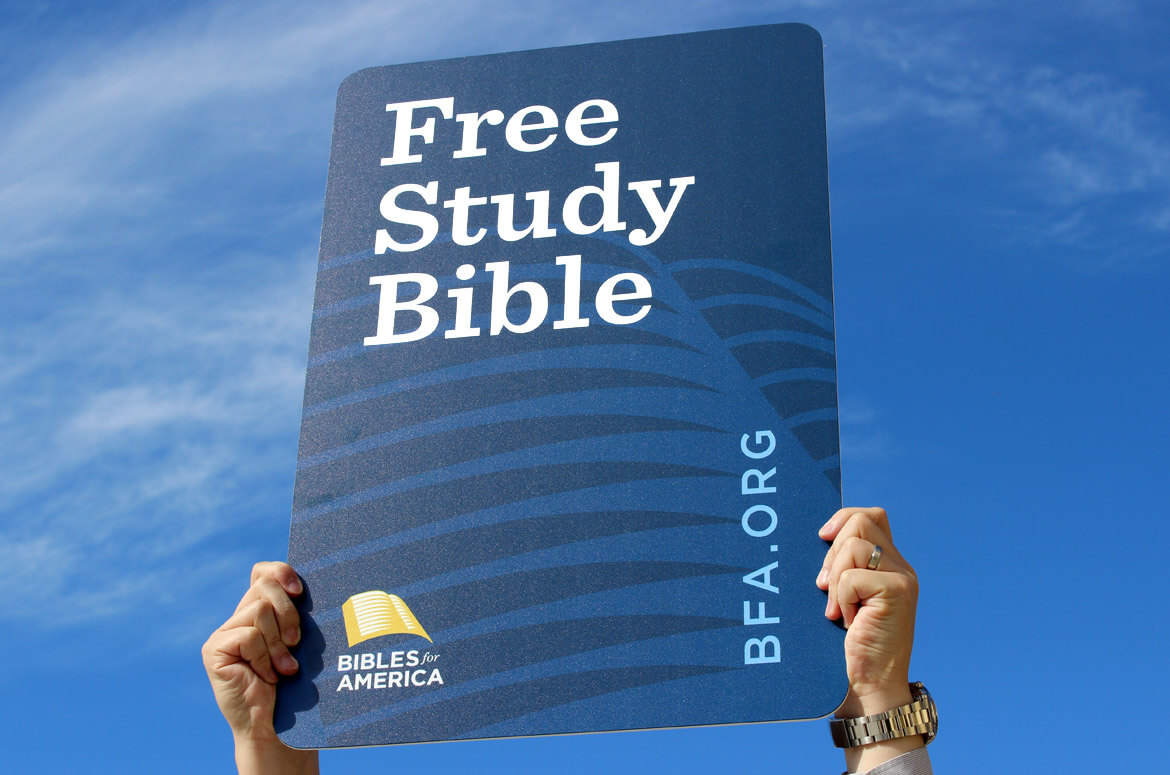 Starting in November of 2013, Ben Loiz Studio began to oversee the design direction for the organization. From the initial design of an extensive brand identity style guide to unifying the visual output across print, web, and video, the work is broad and inclusive. Projects span from product packaging, promotional materials, branded apparel, and book design to storyboards and illustration for video, web design, and social media related design.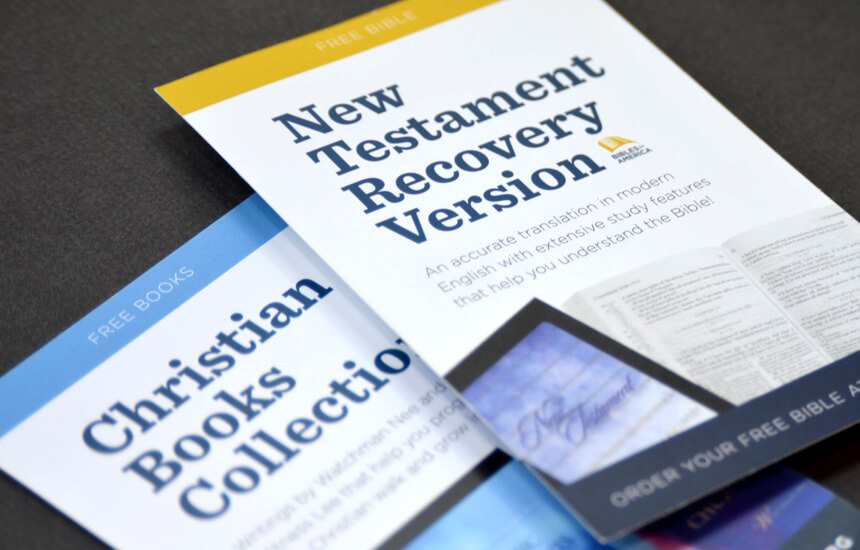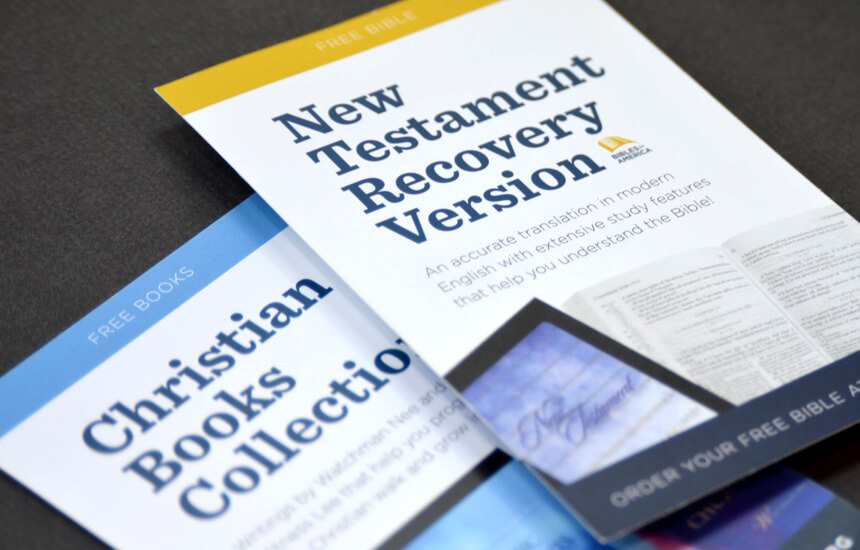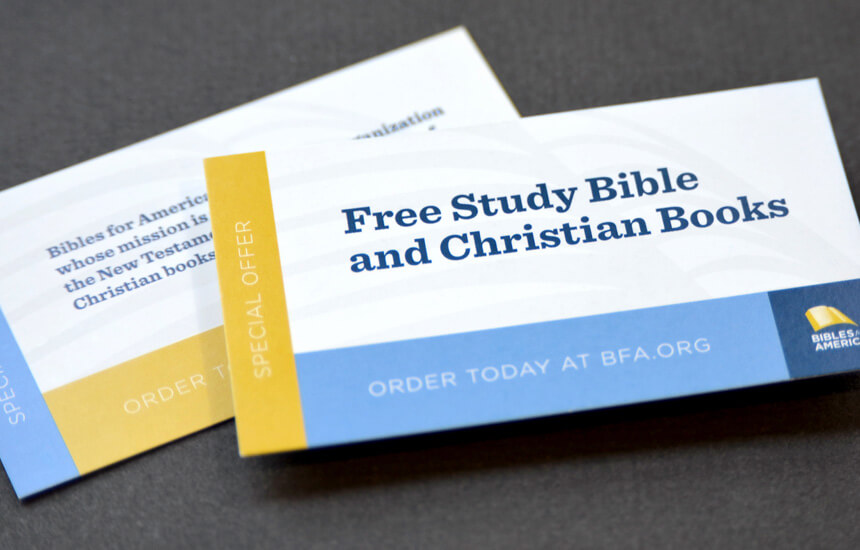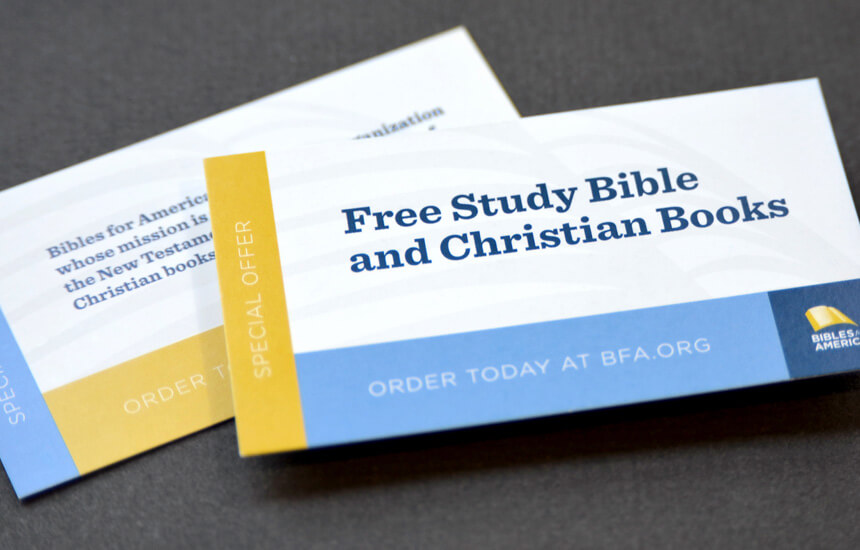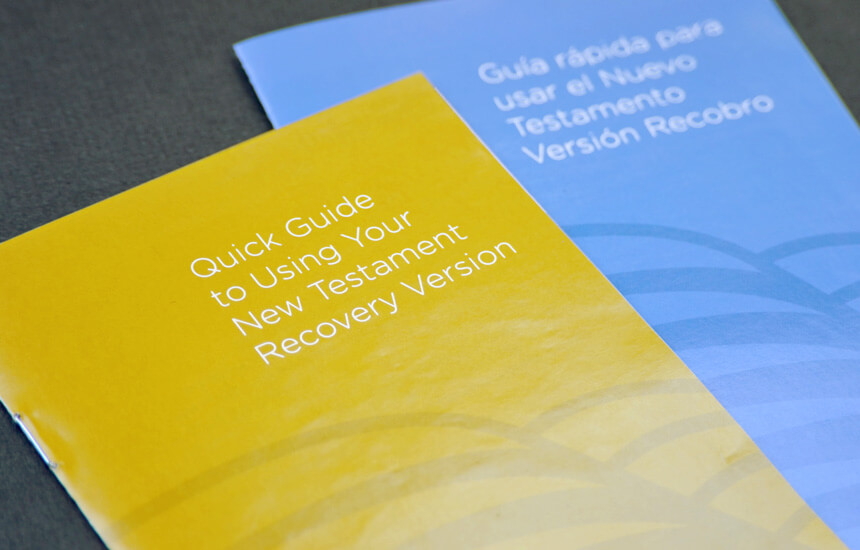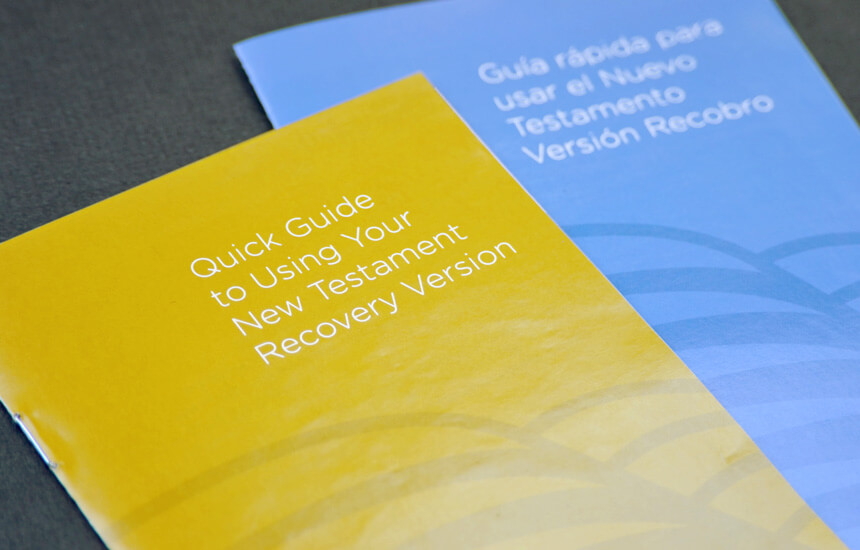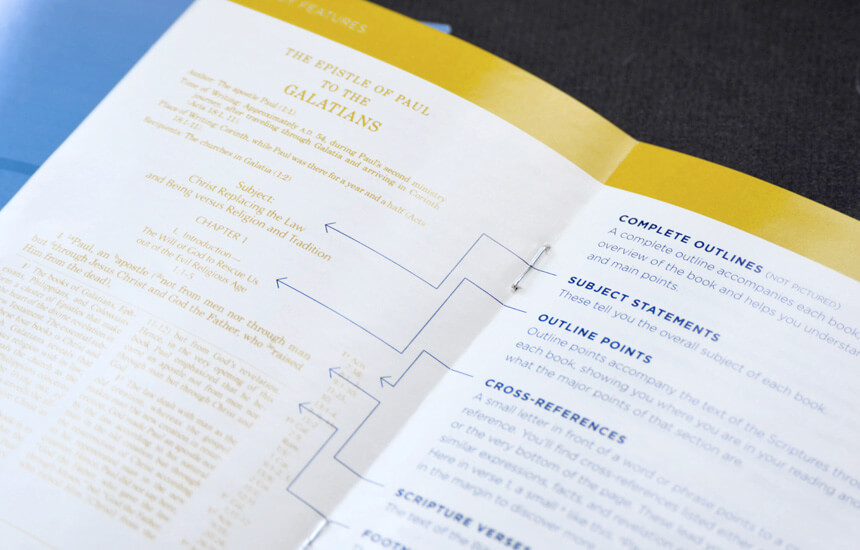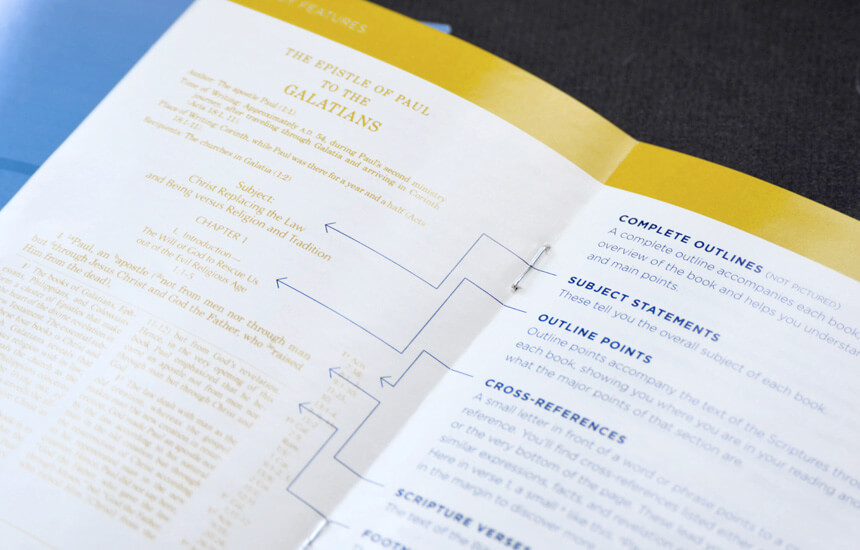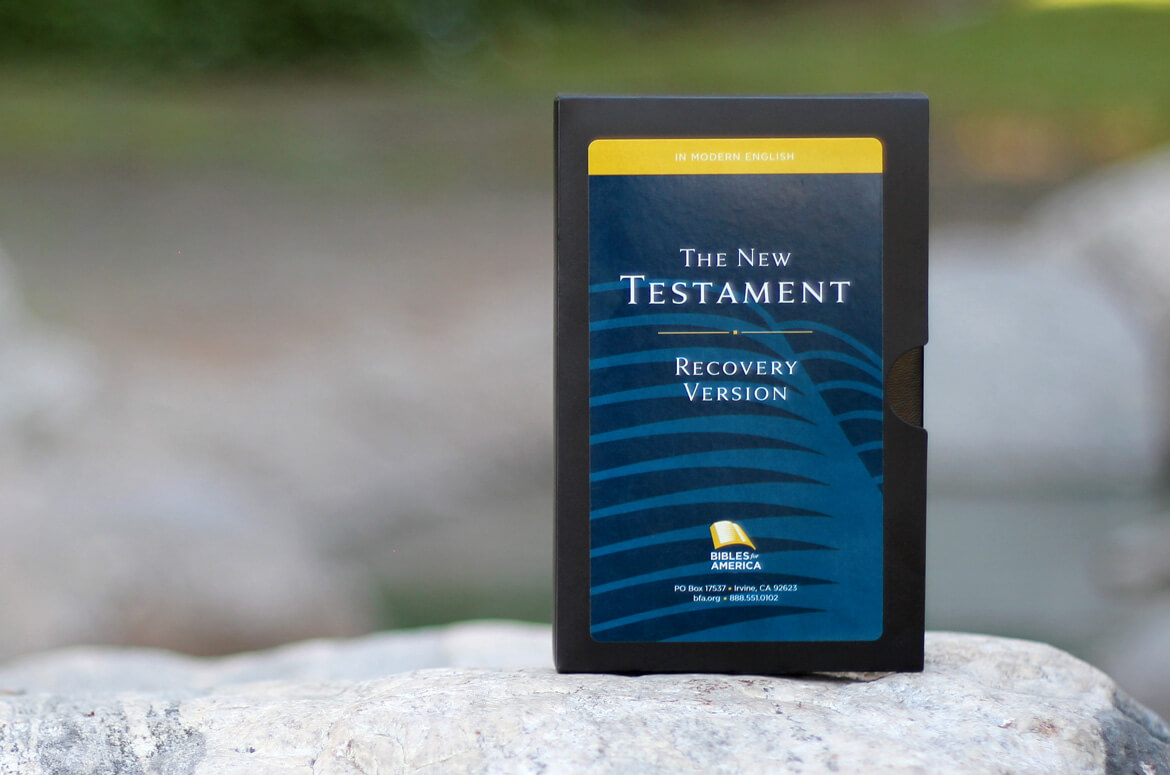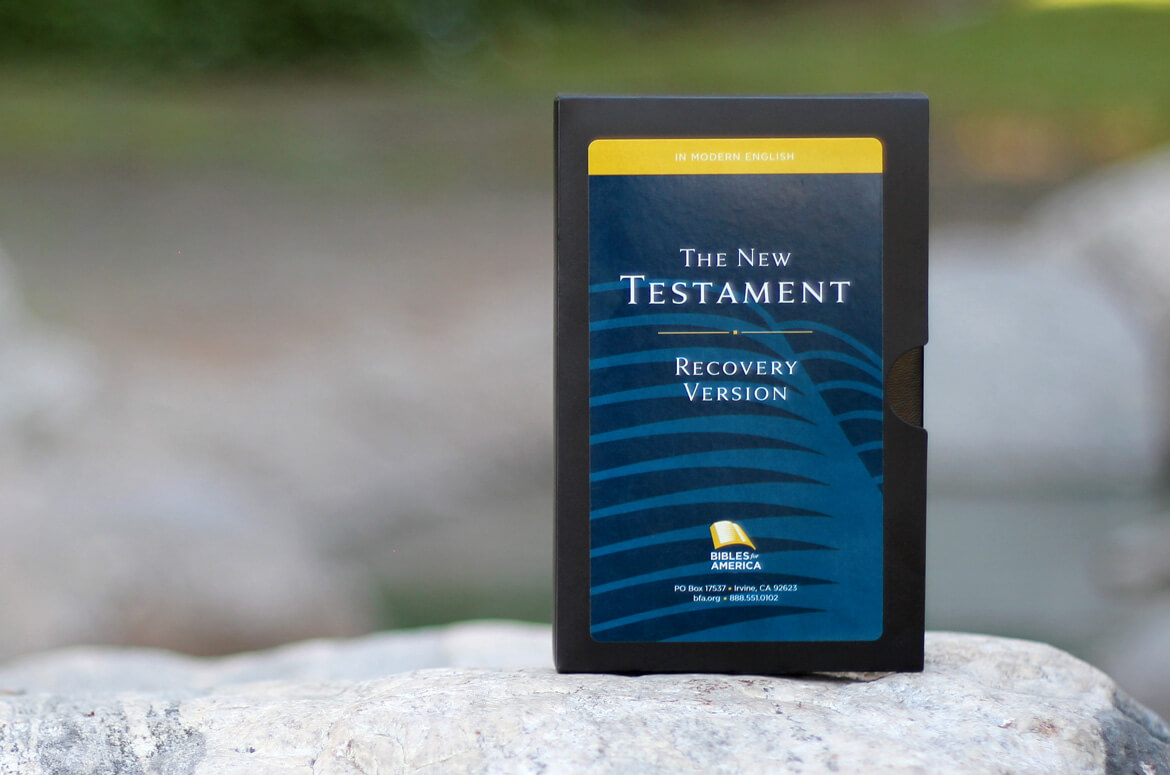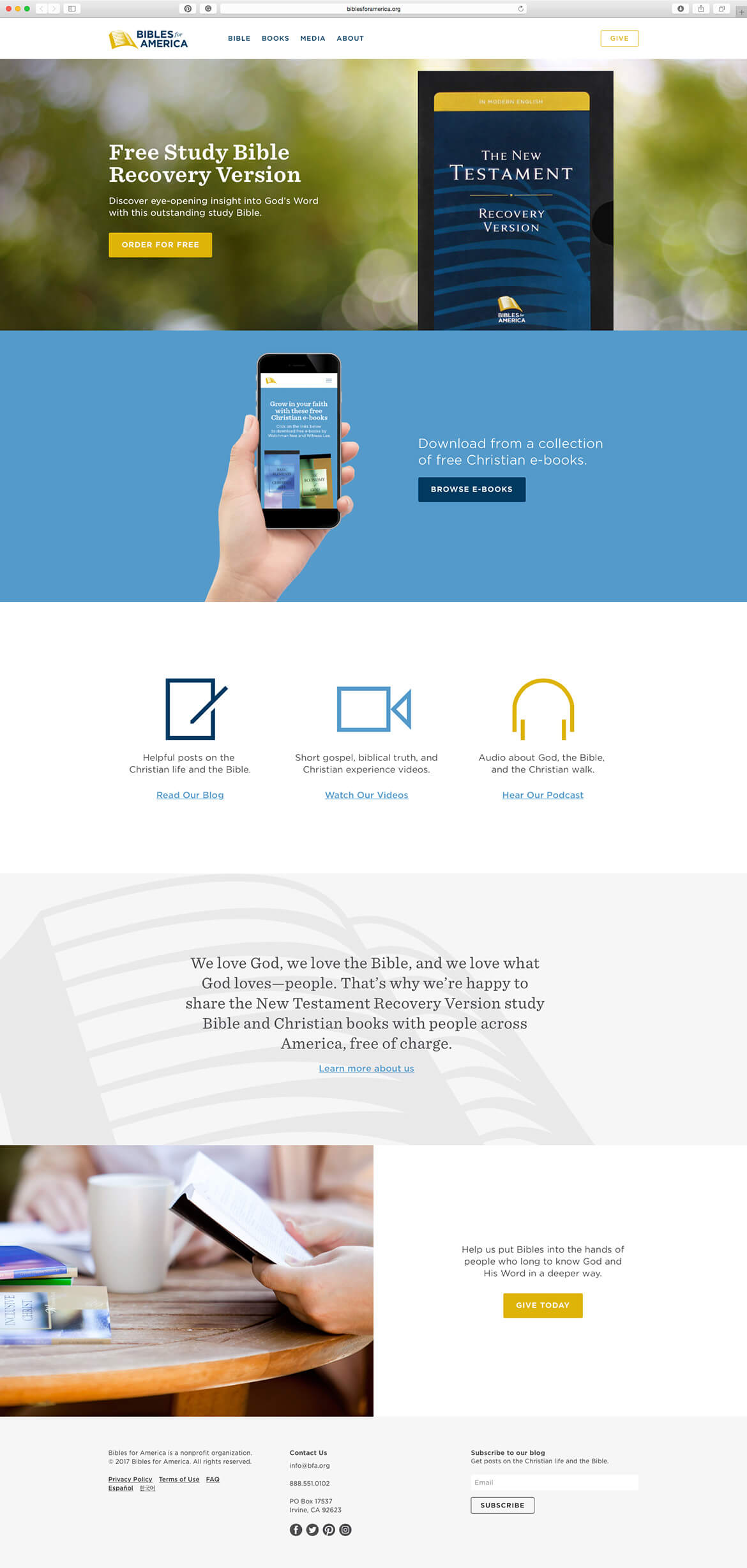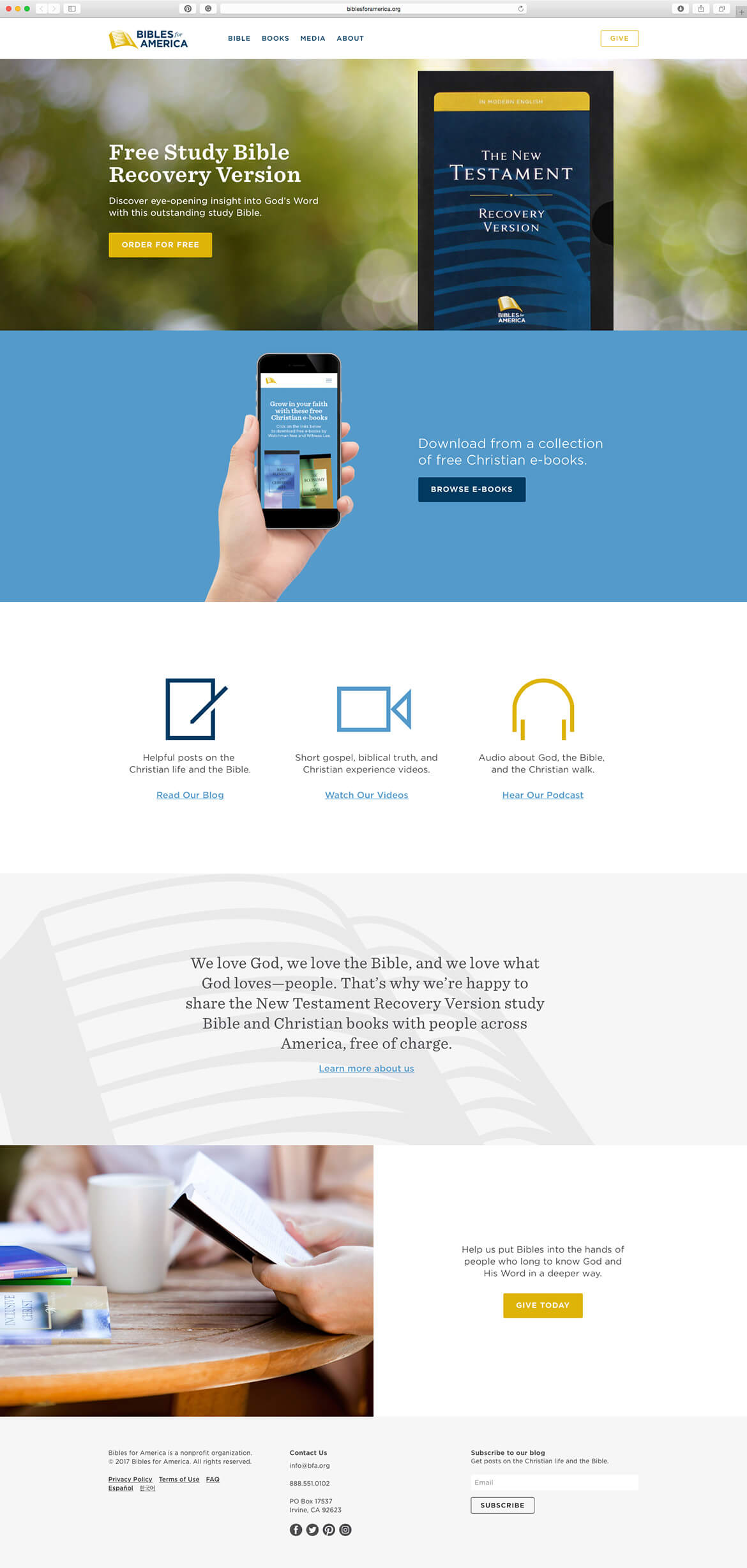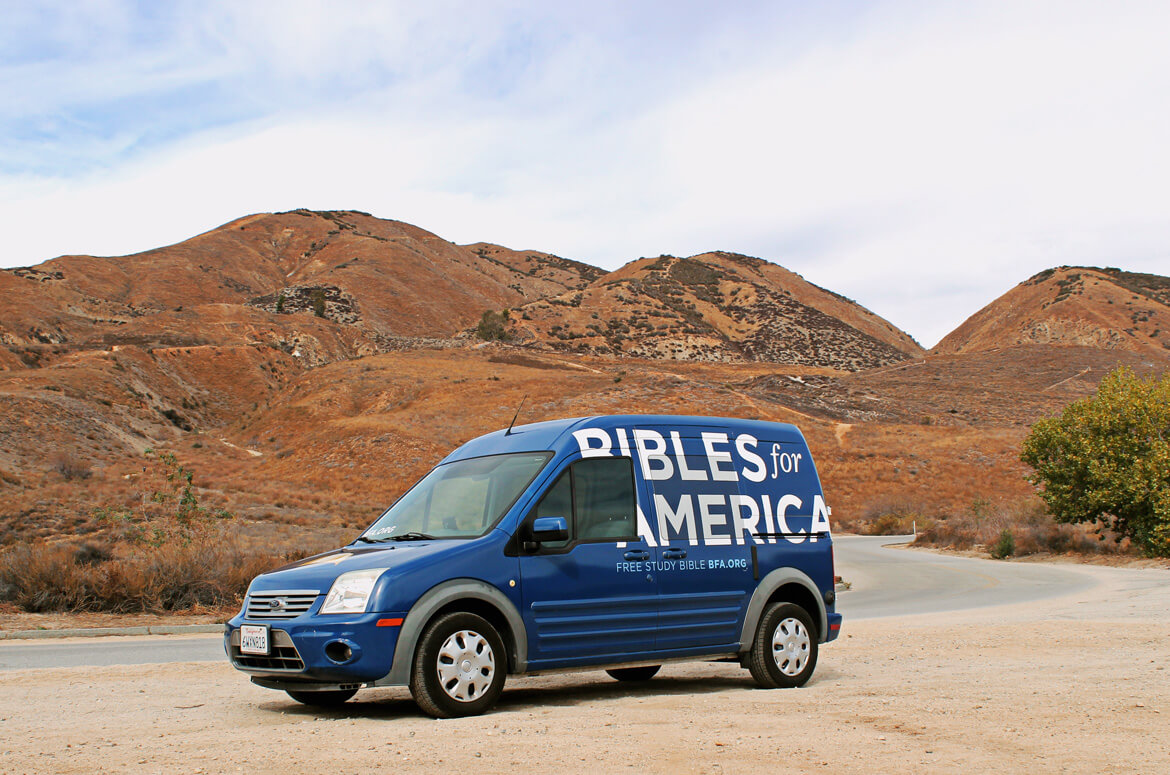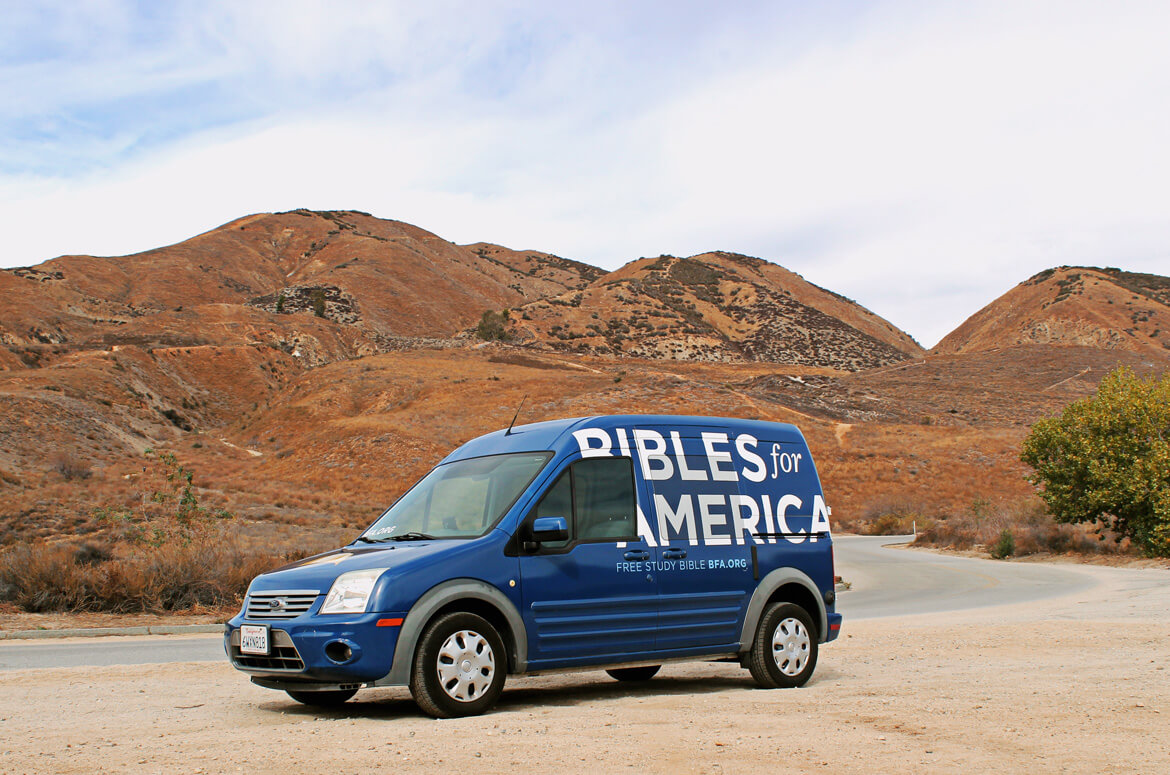 Bibles for America hit a number of records in 2014. 105,700 total free Bibles were distributed—a 10% increase over 2013, as well as 505,500 books—a 30% increase. The organization also saw a 130% increase of blog subscribers and an animated video reached 185,728 people on Facebook in its first two weeks. The scale and reach has continued, as can be seen in their 2017 Year In Review.