North America College Training
In July of 2019, college students from across the globe gathered at the University of Illinois at Urbana-Champaign for the North America College Training—a week-long training on the Bible.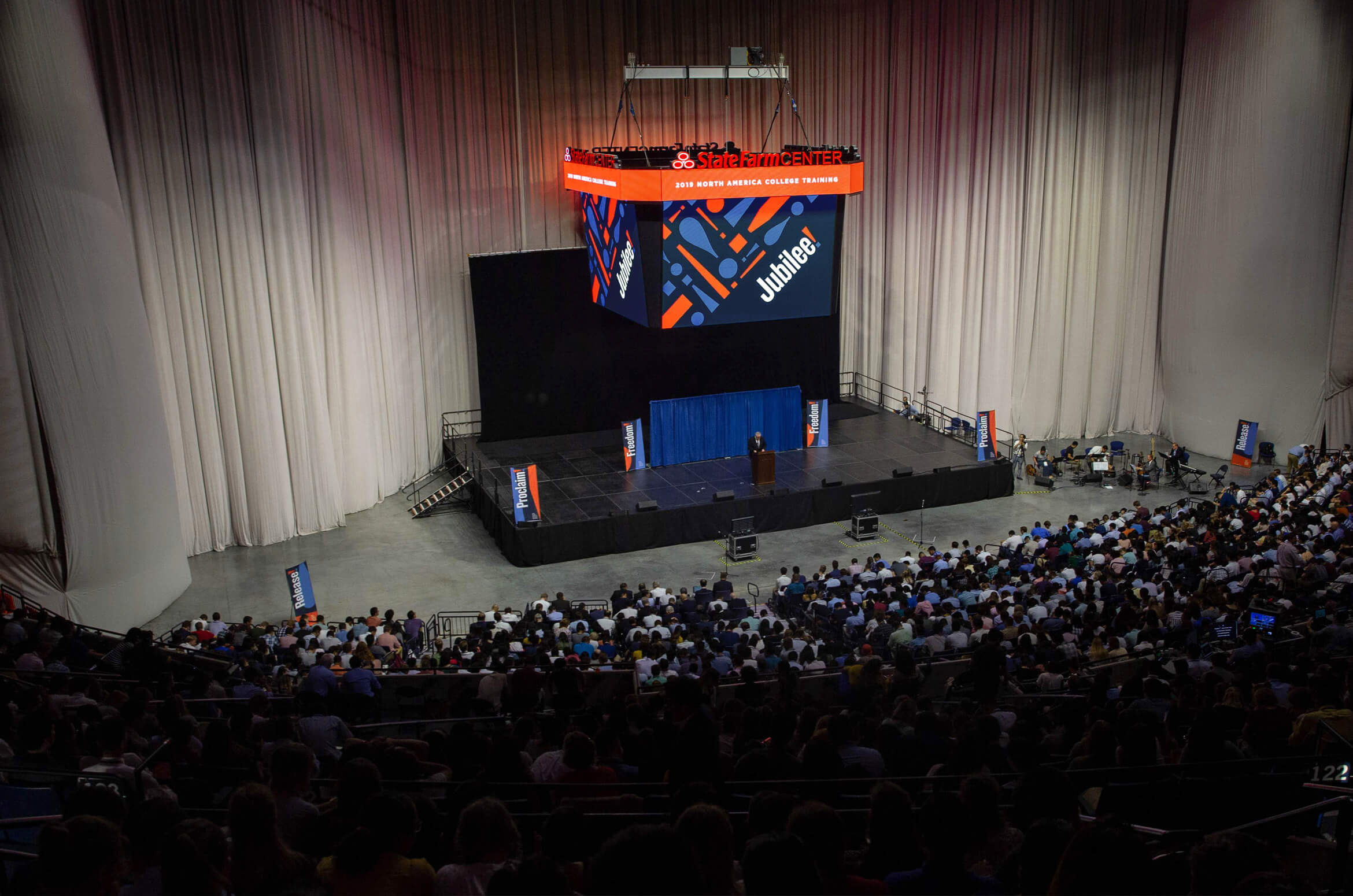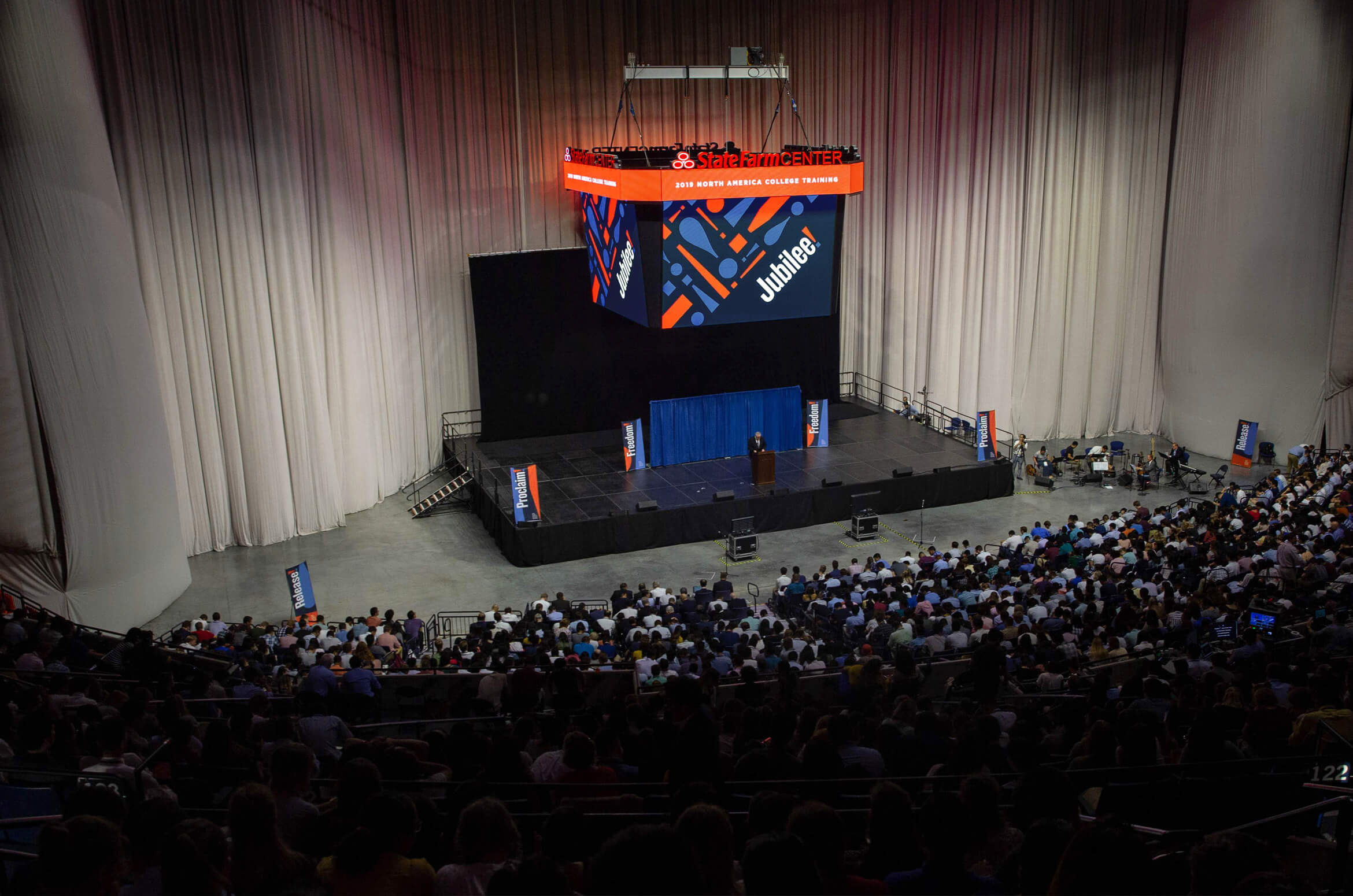 Photography: Elim Pan and Alex Ngac
The title of the event was, Jubilee! We took inspiration from the Hebrew meaning of jubilee, which is yobel—to make a joyful noise. It is a sounding out, or proclamation of good news. It refers to a time recorded in the Bible when all of those under oppression would experience freedom and release from bondage. This sentiment is expressed in the brand pattern. Here, exclamation points become trumpets and symbols of jubilation! Using mid-century tones, the colors point to the American flag, but also convey biblical themes such as purity, heavenliness, and redemption.
Digital and print signage welcomed the attendees as they made their way into the conference venue. Each guest received a notebook in either English, Spanish, or Portuguese, with printing details like UV spot varnish, a custom back pocket, organizational tabs, and white Wire-O binding.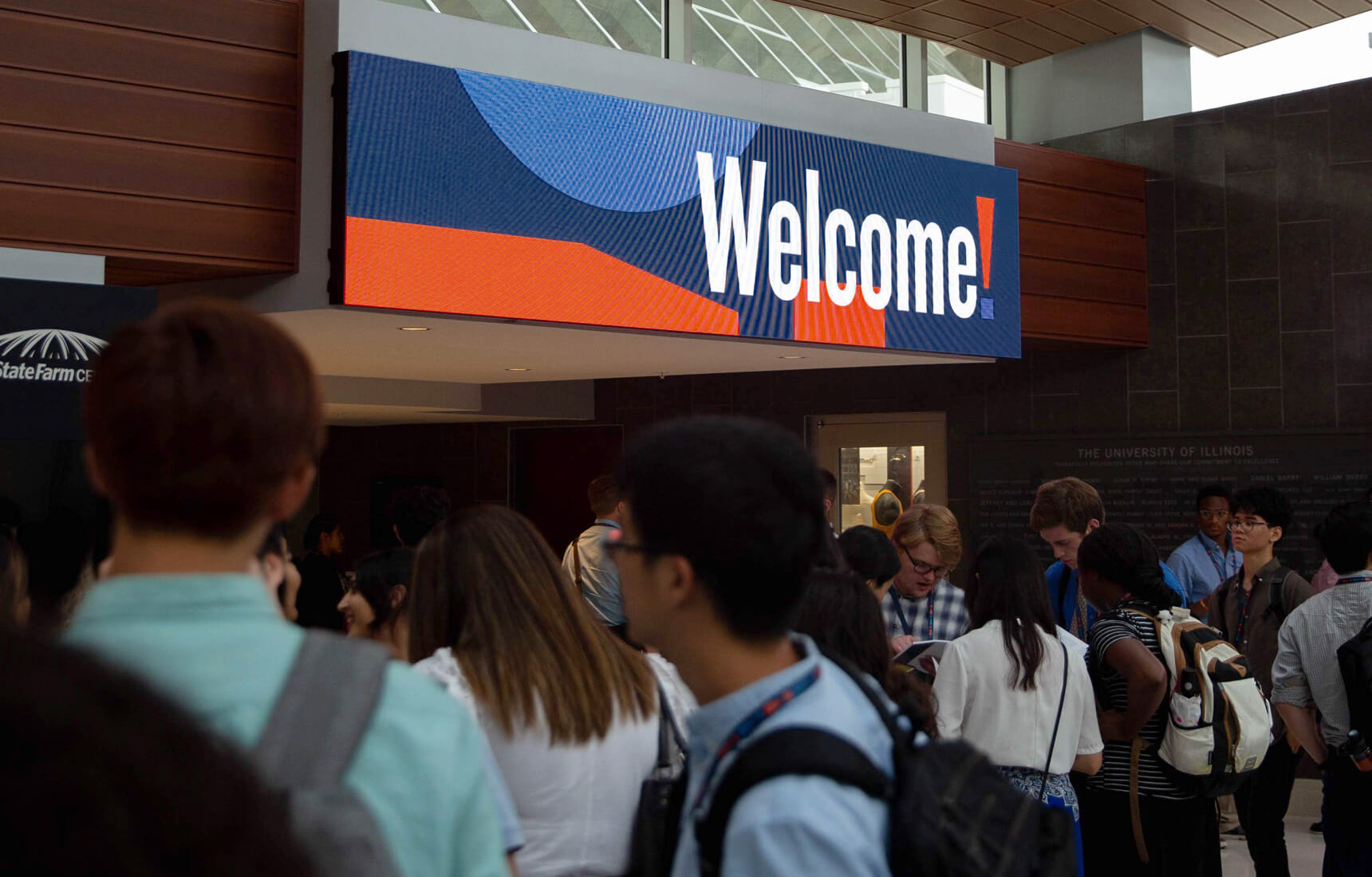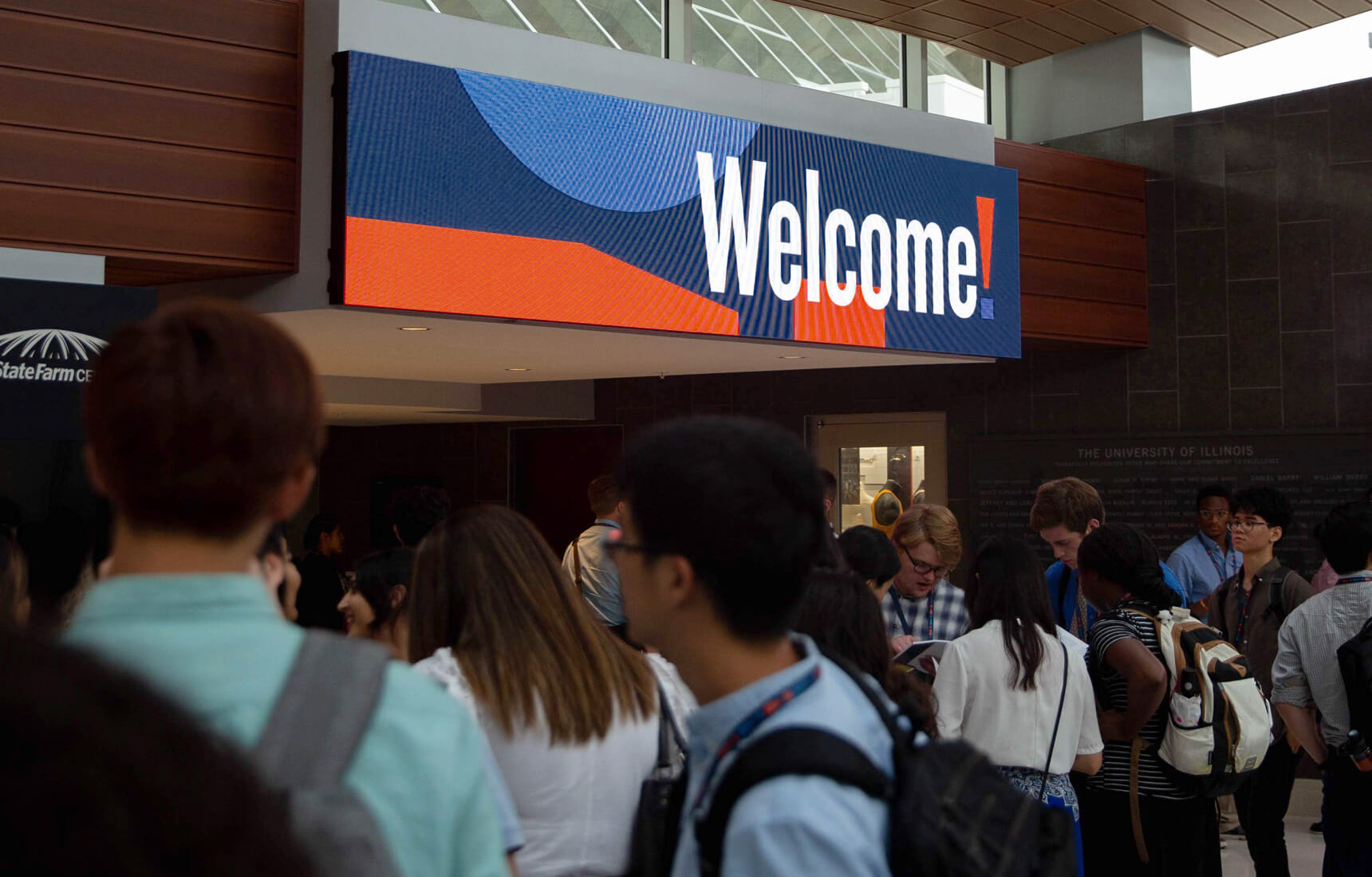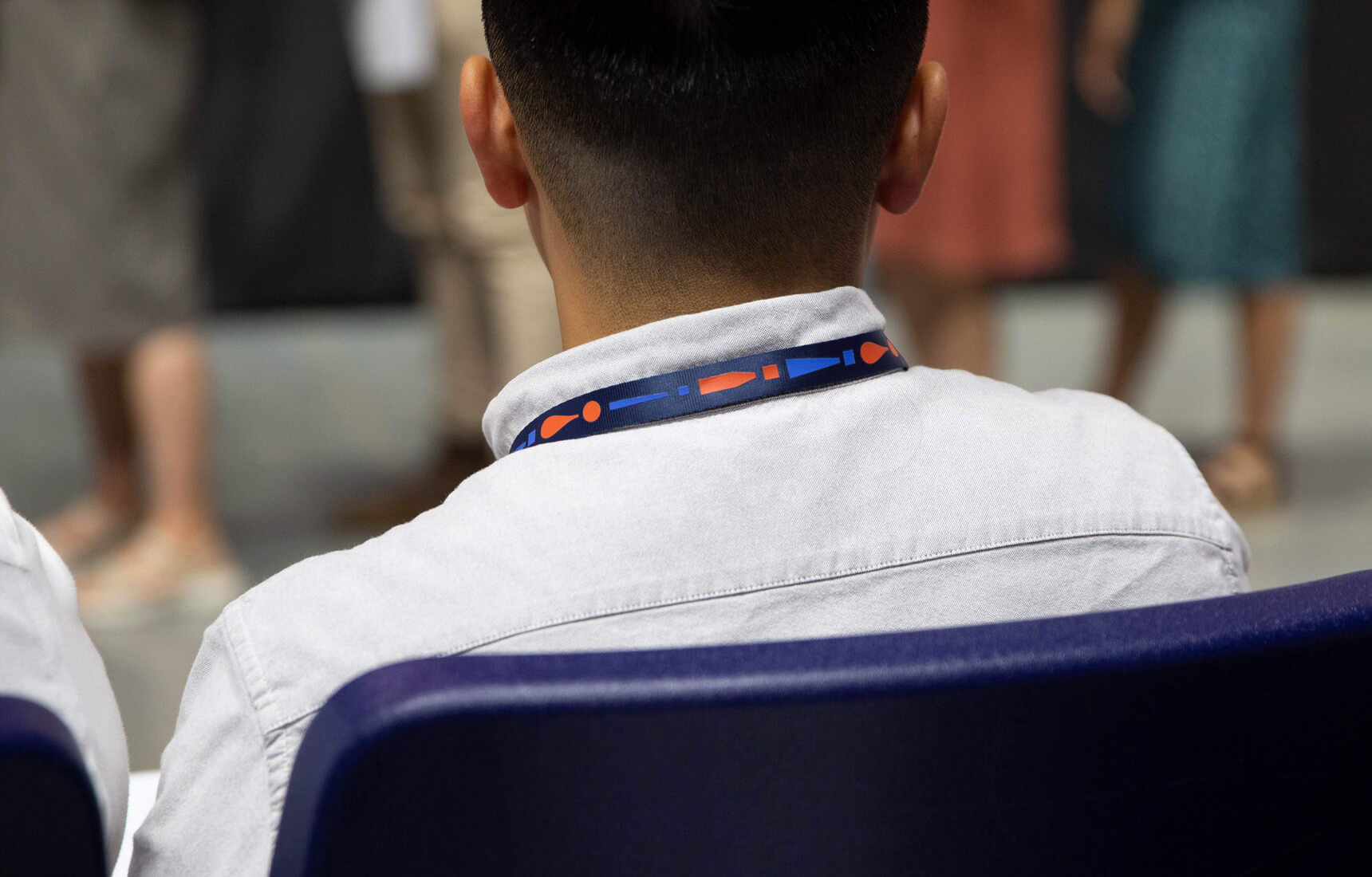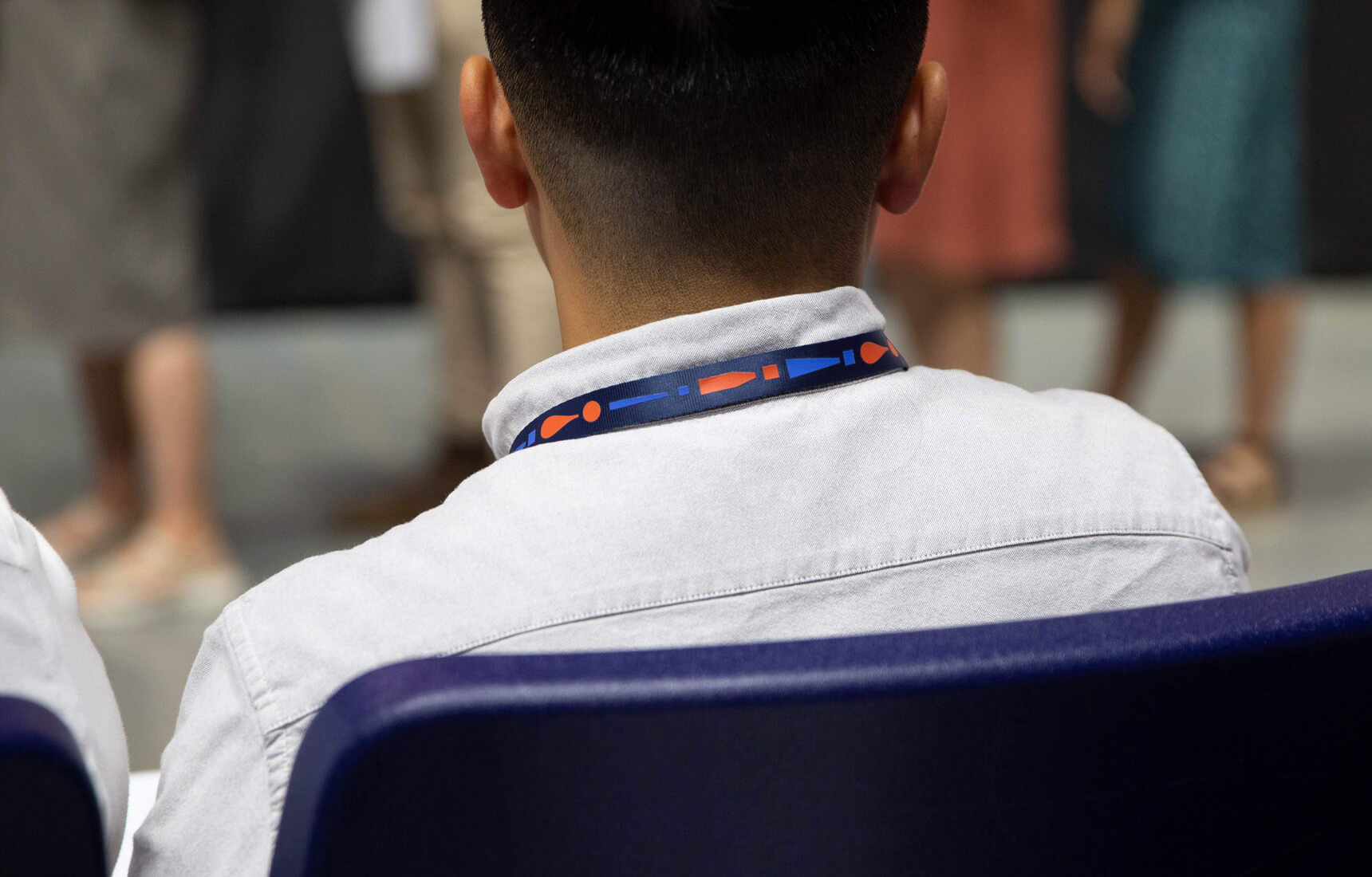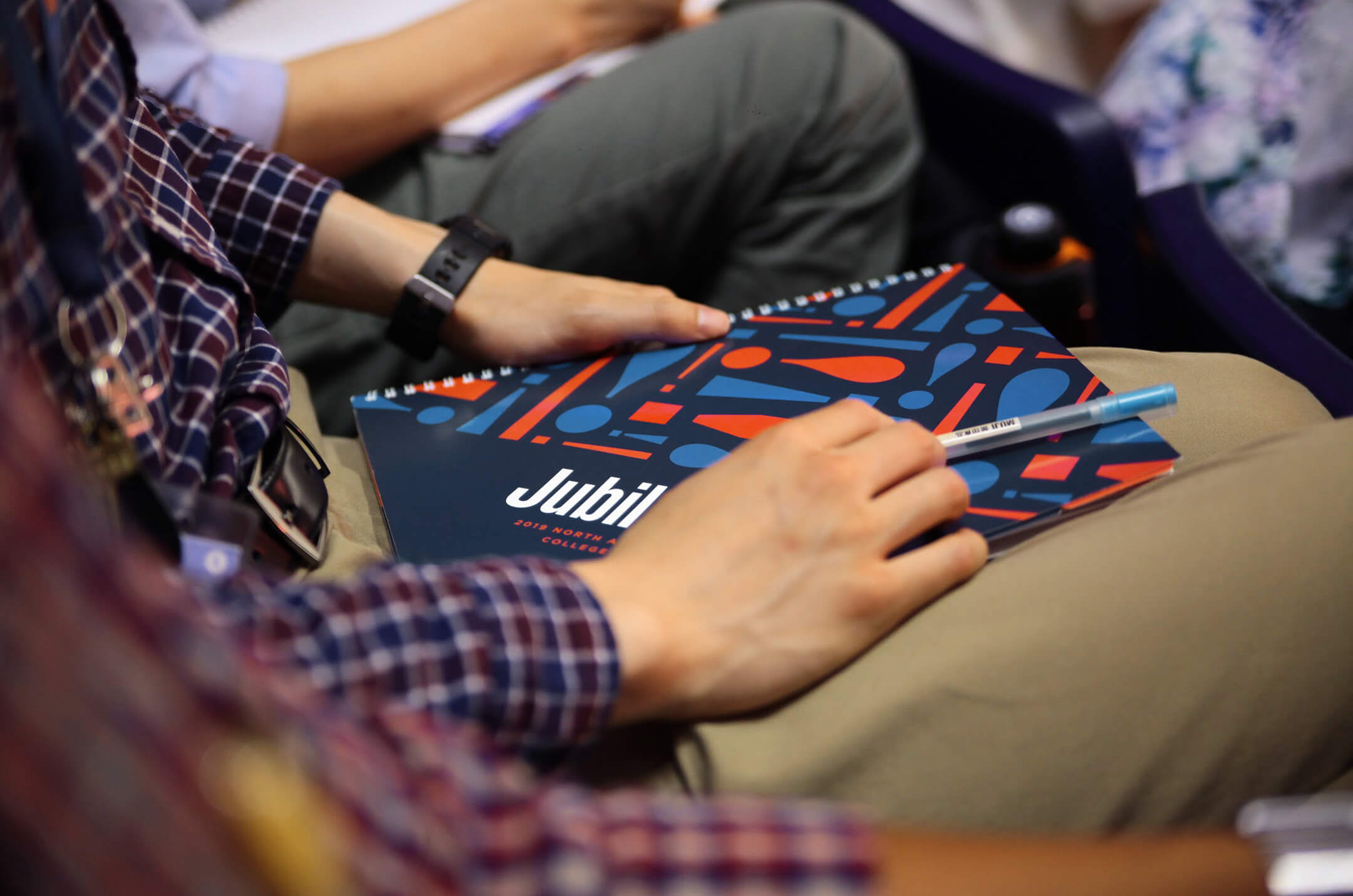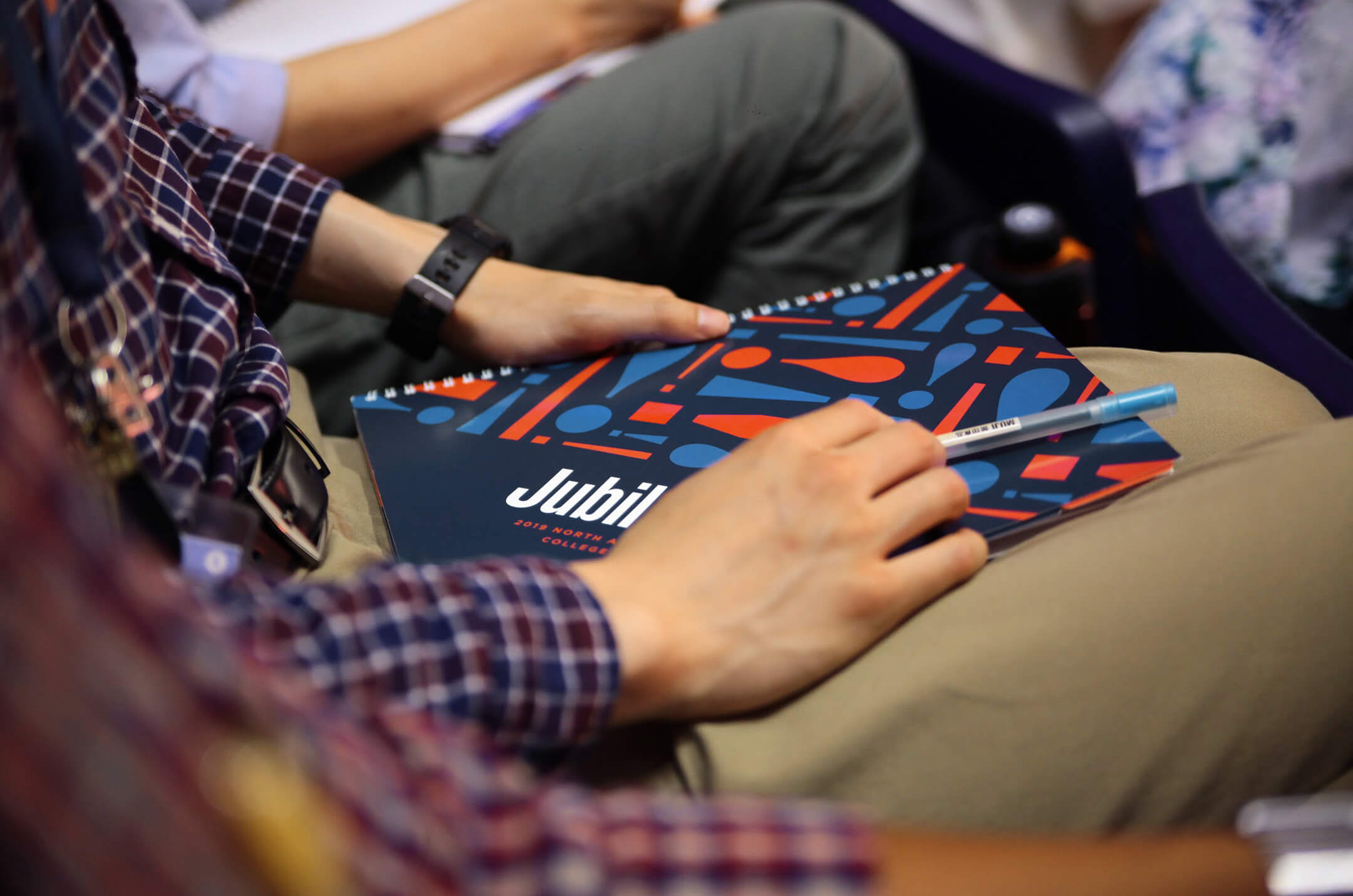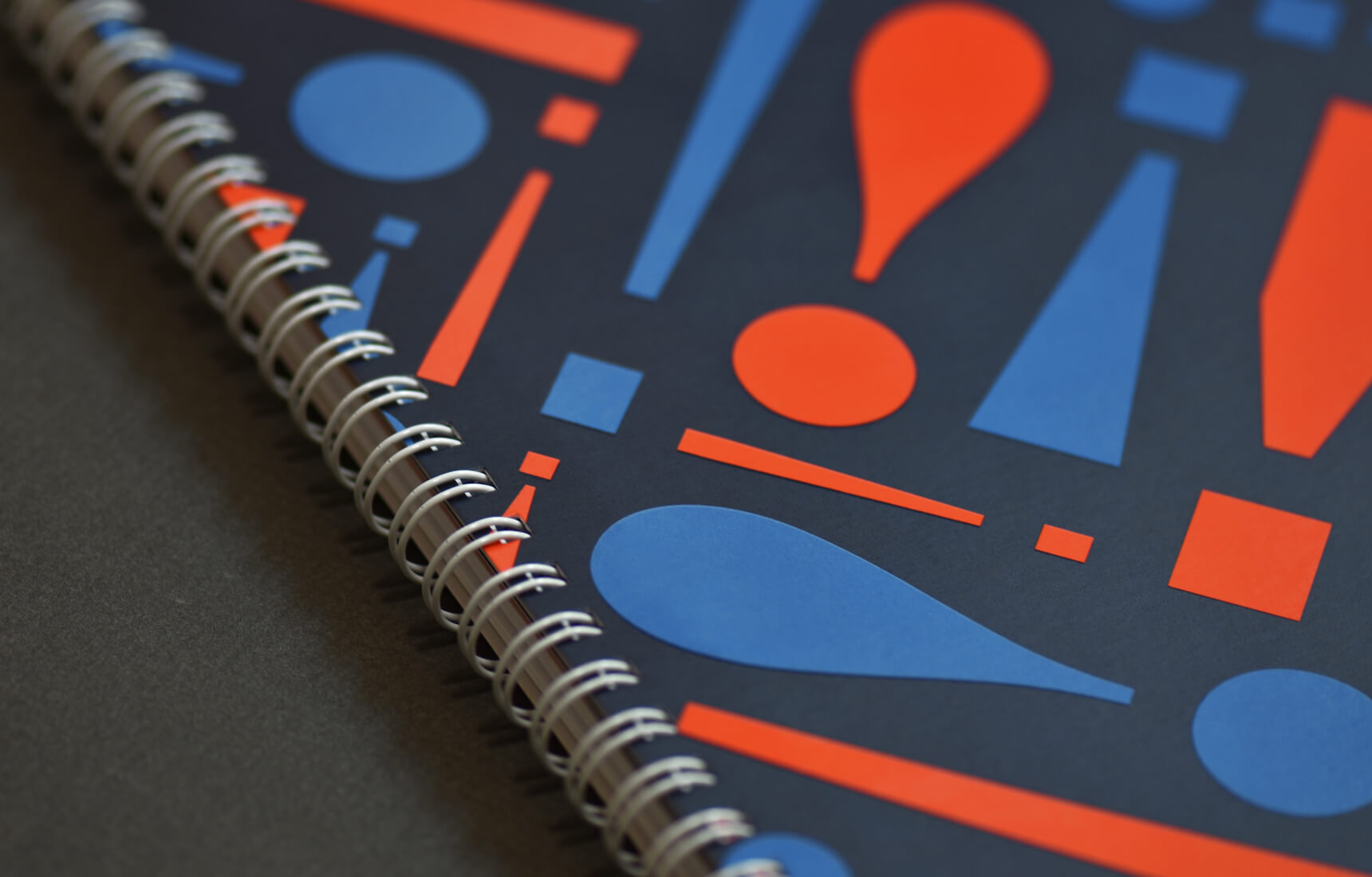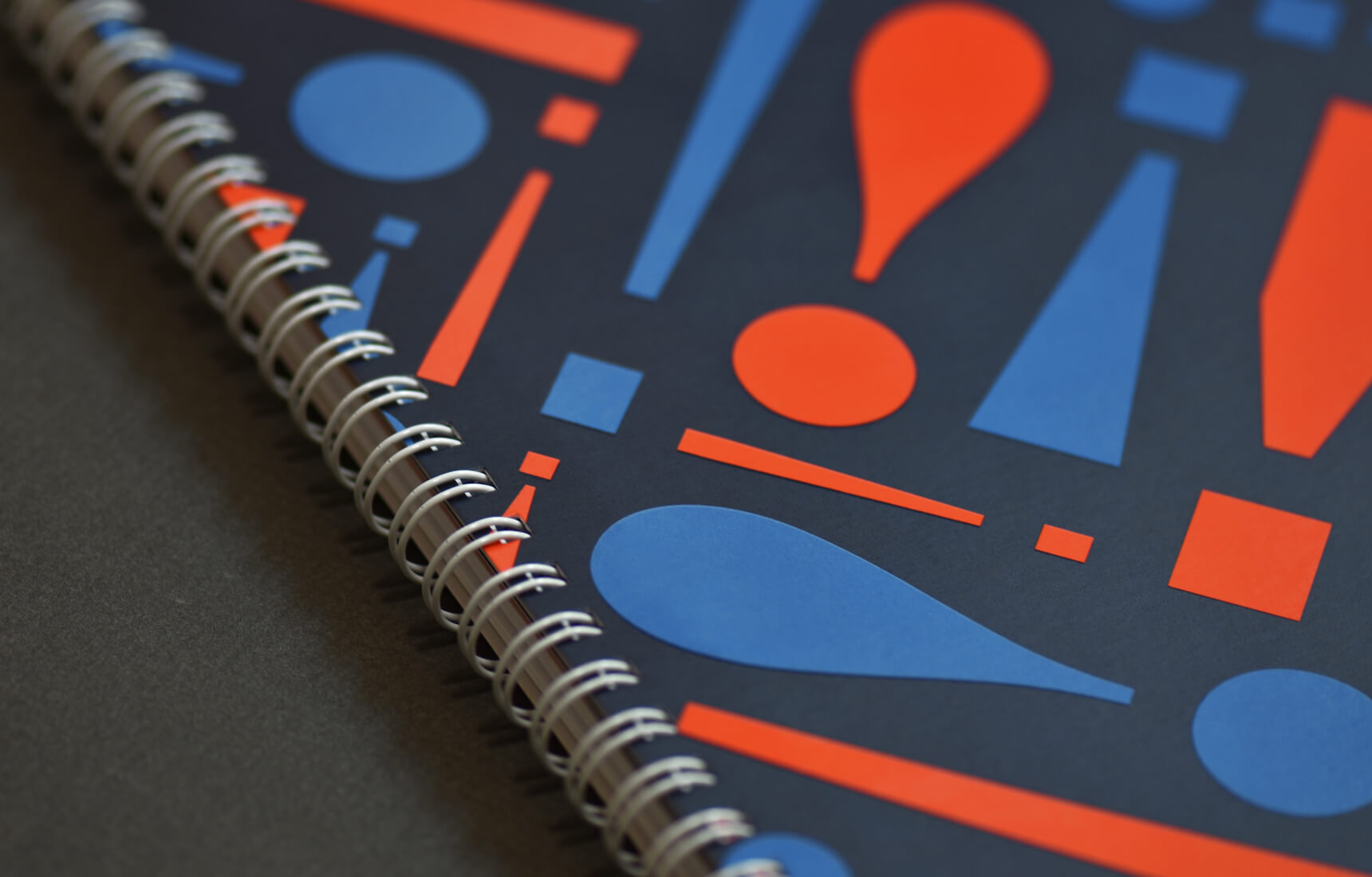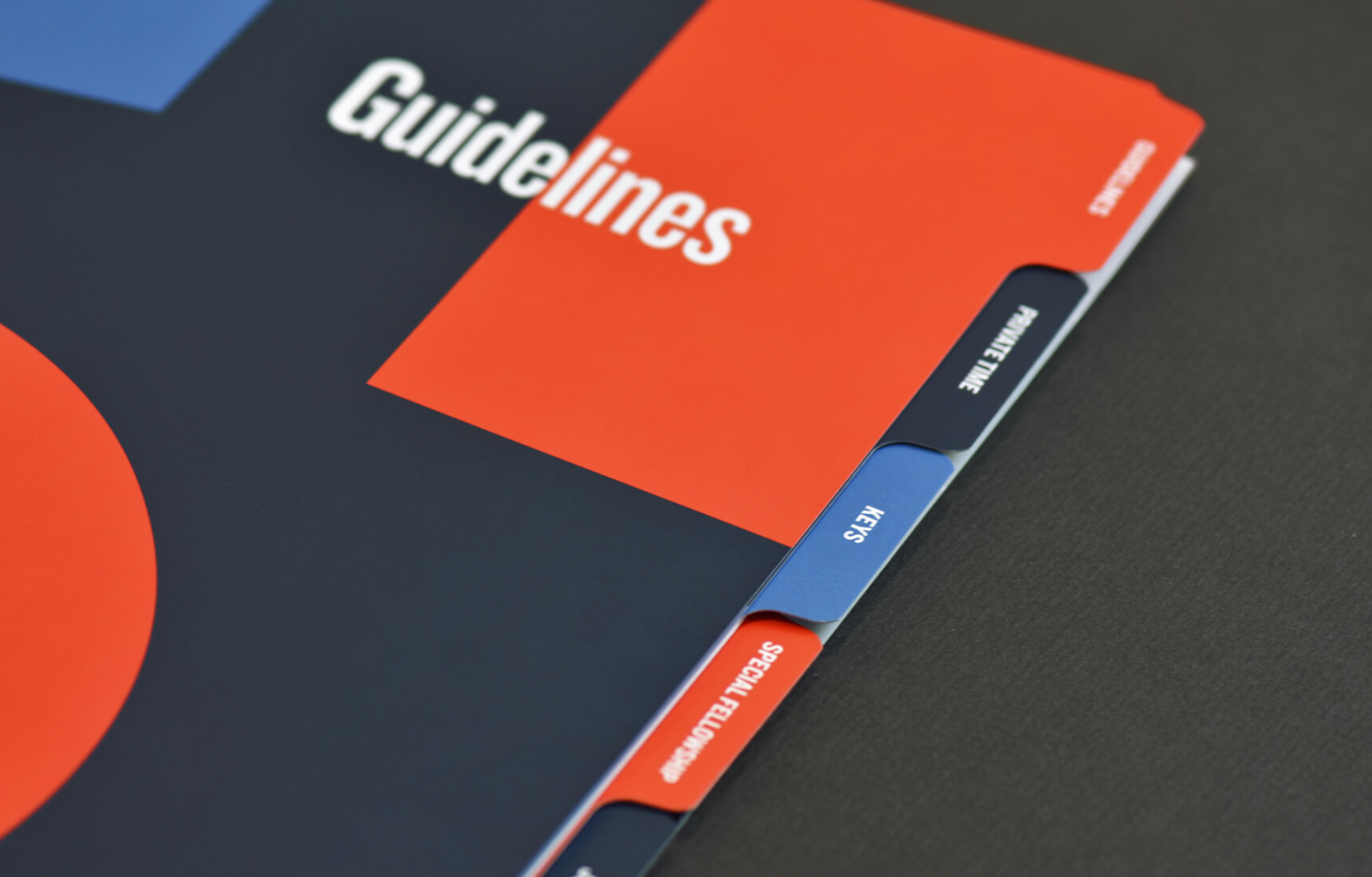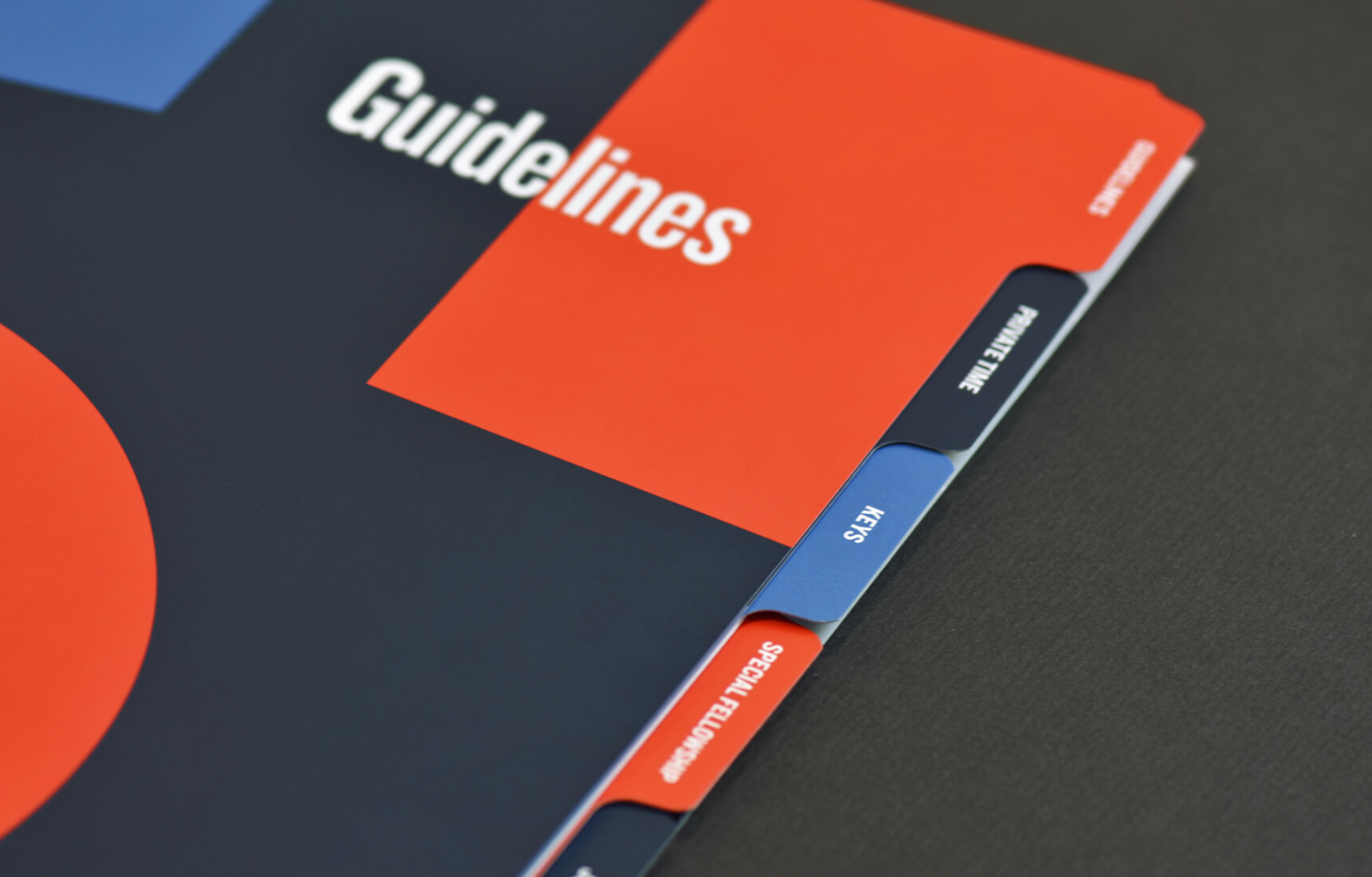 With well over 2700 attendees being housed in different areas of the campus and having various daily schedules, we were challenged to develop a system to keep everyone organized. 
The solution was a color-coded badge system to help both ushers and attendees. We used 5 colors, each with A and B versions corresponding to their specific daily schedule on the back of the badge. Now, no matter what time of day, attendees were able to just flip their badge over and get back on track! The colors also informed ushers to direct people to the right place at the right time.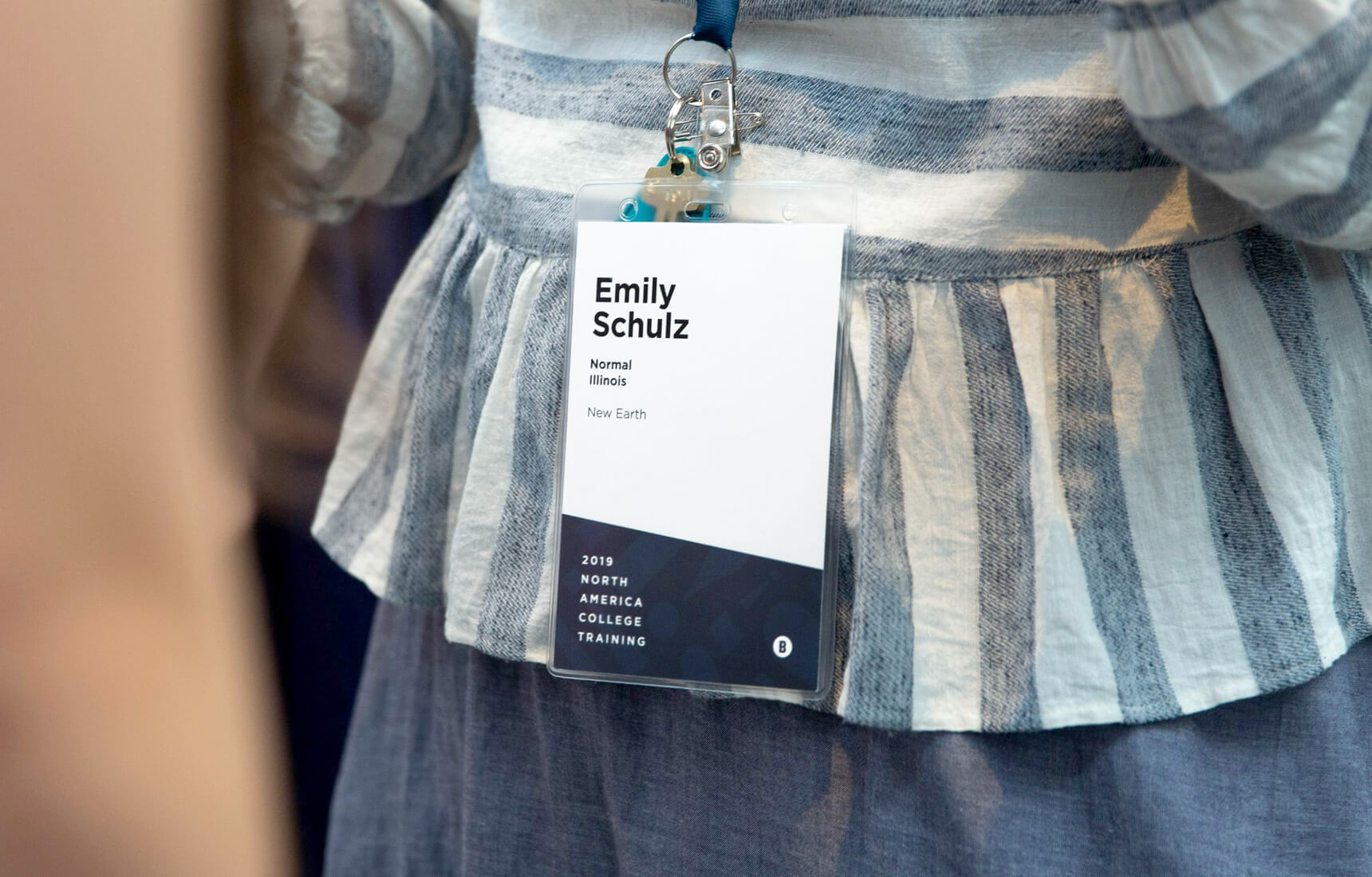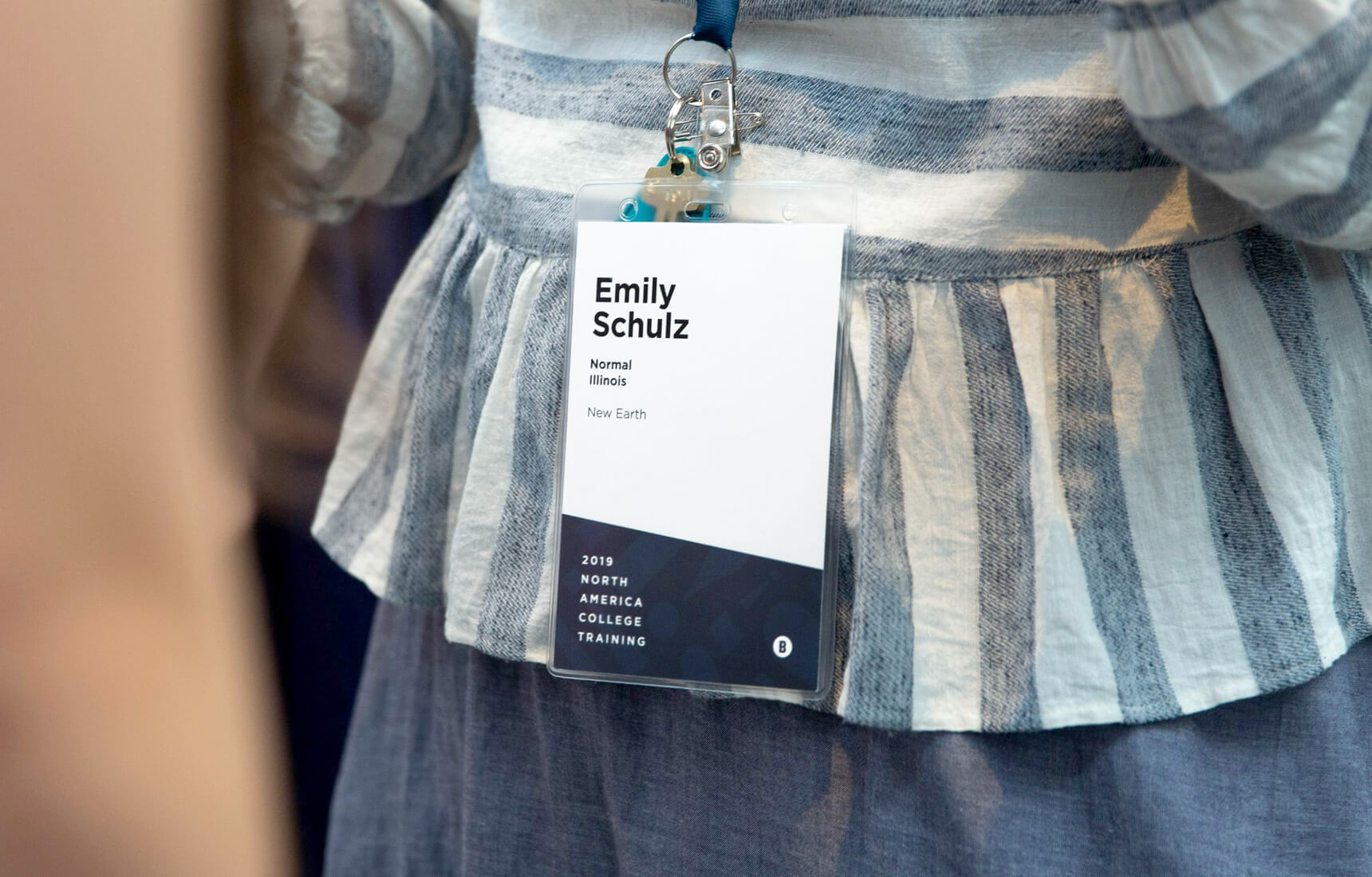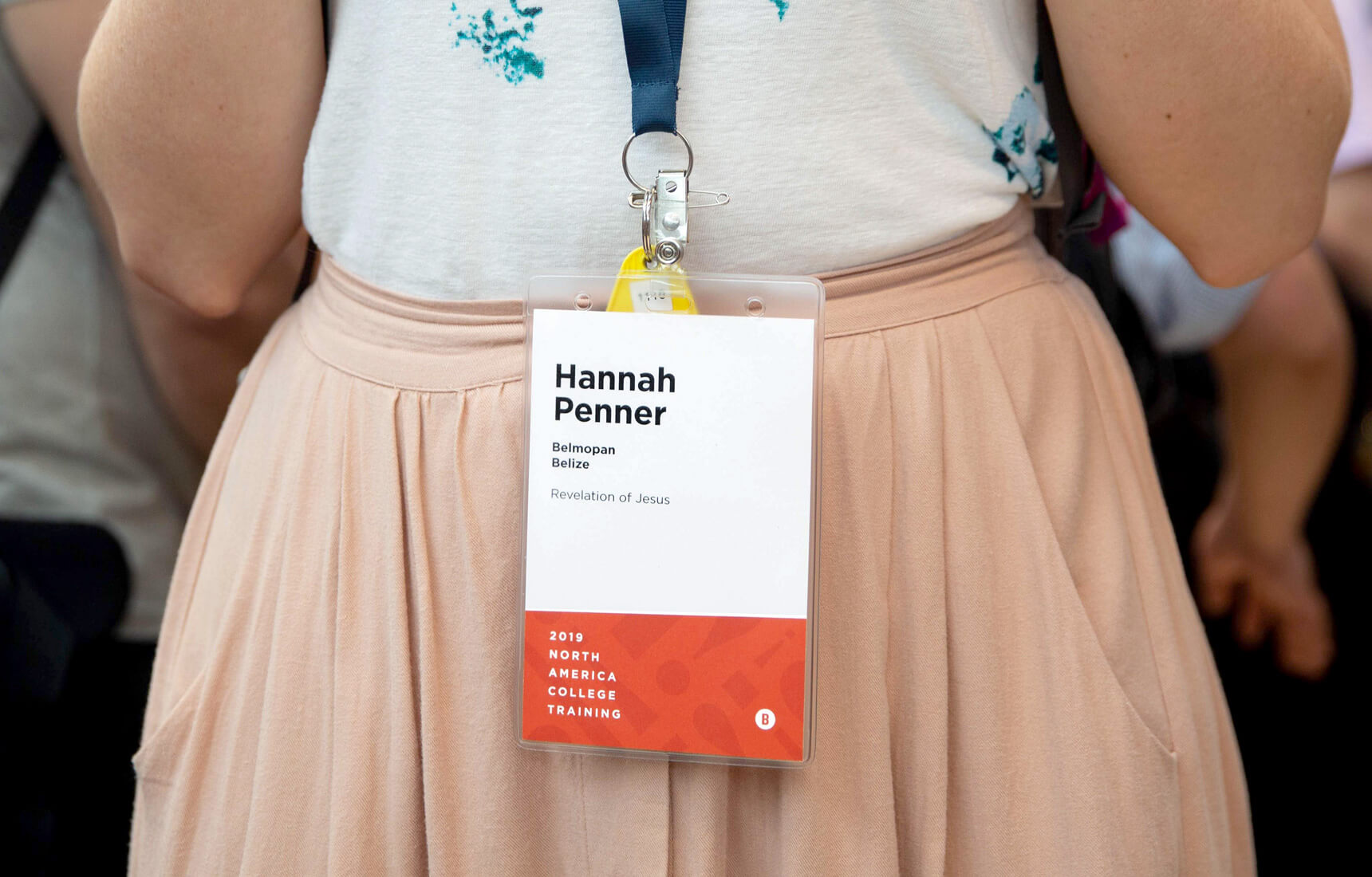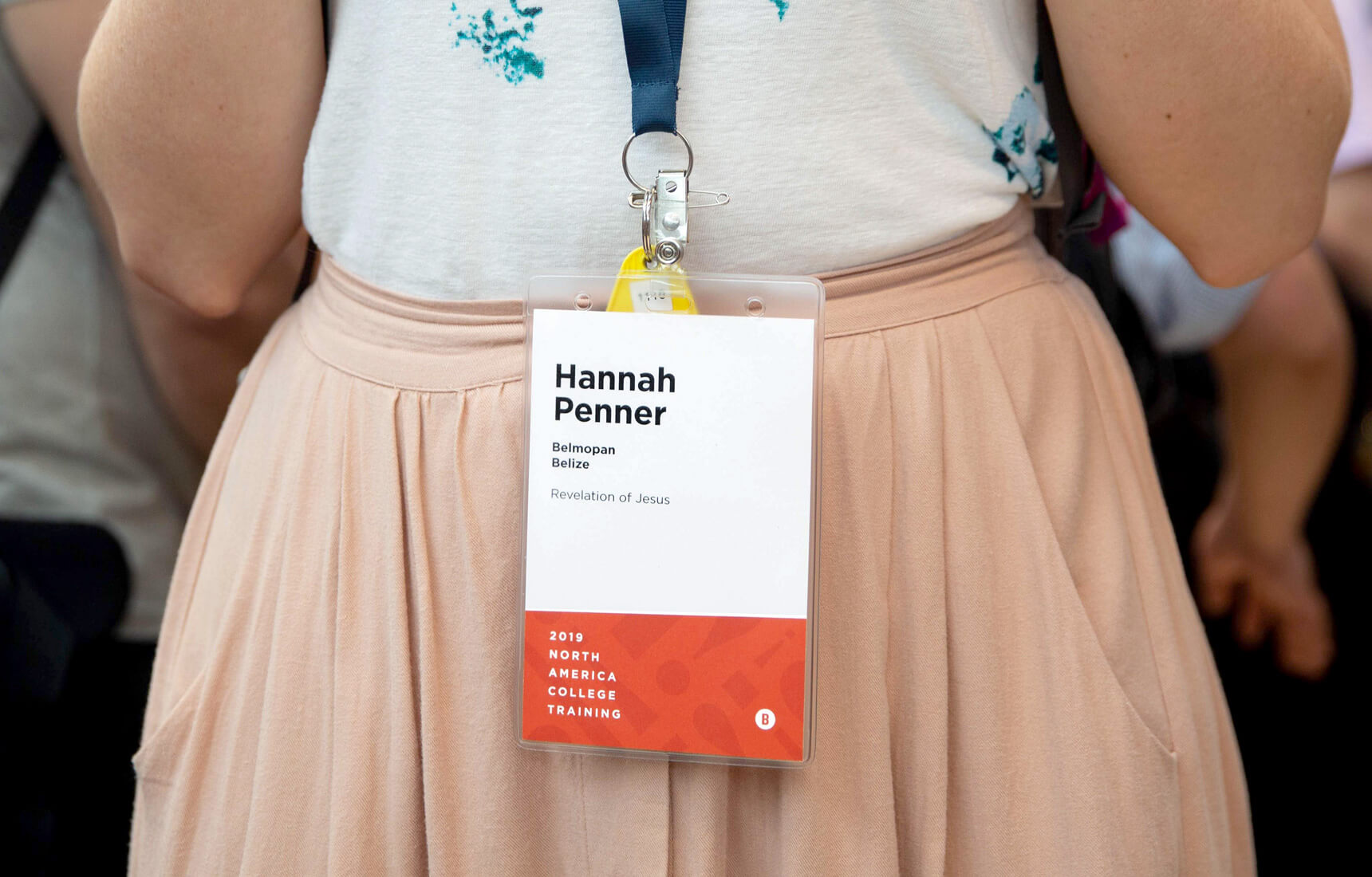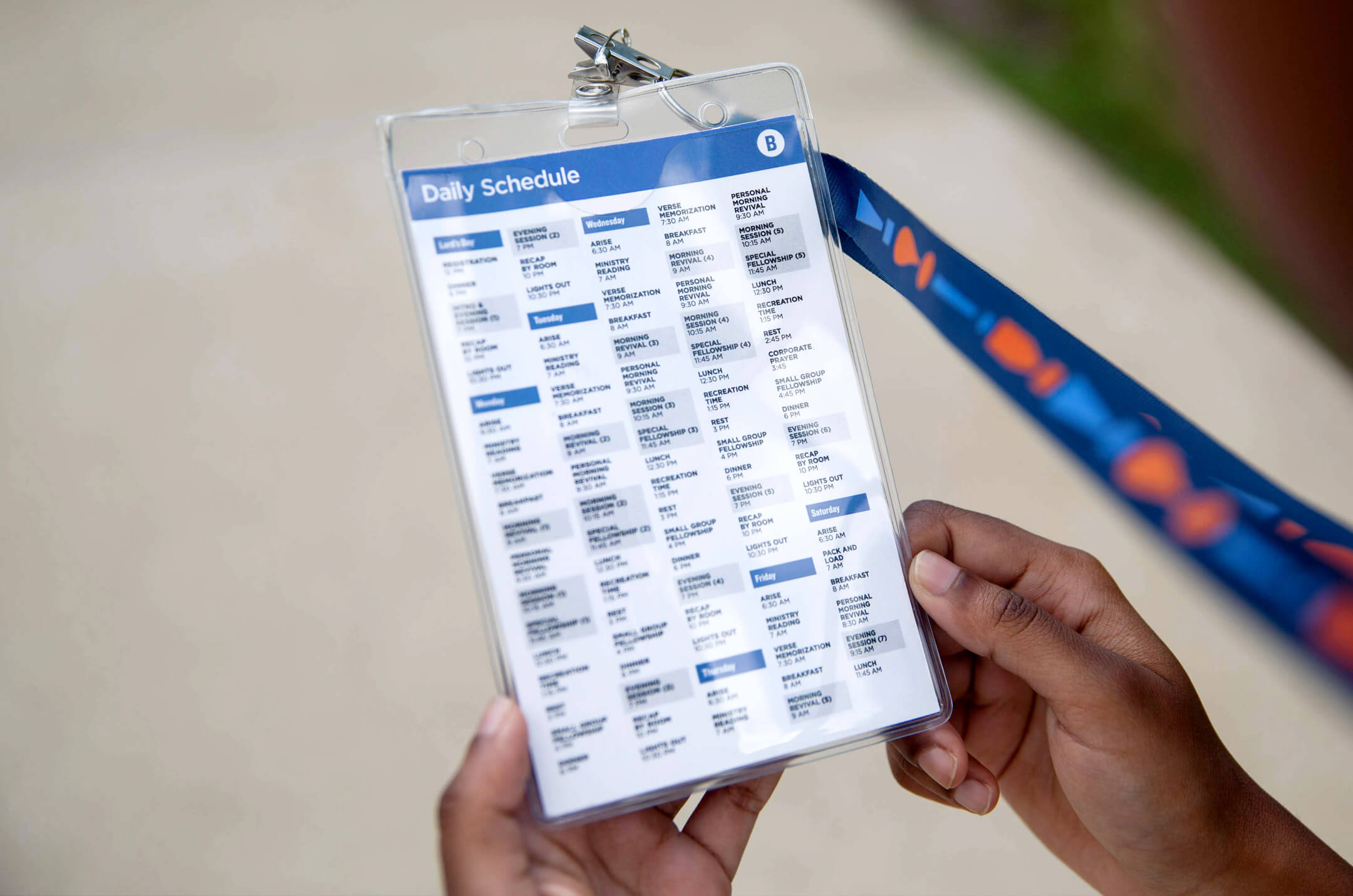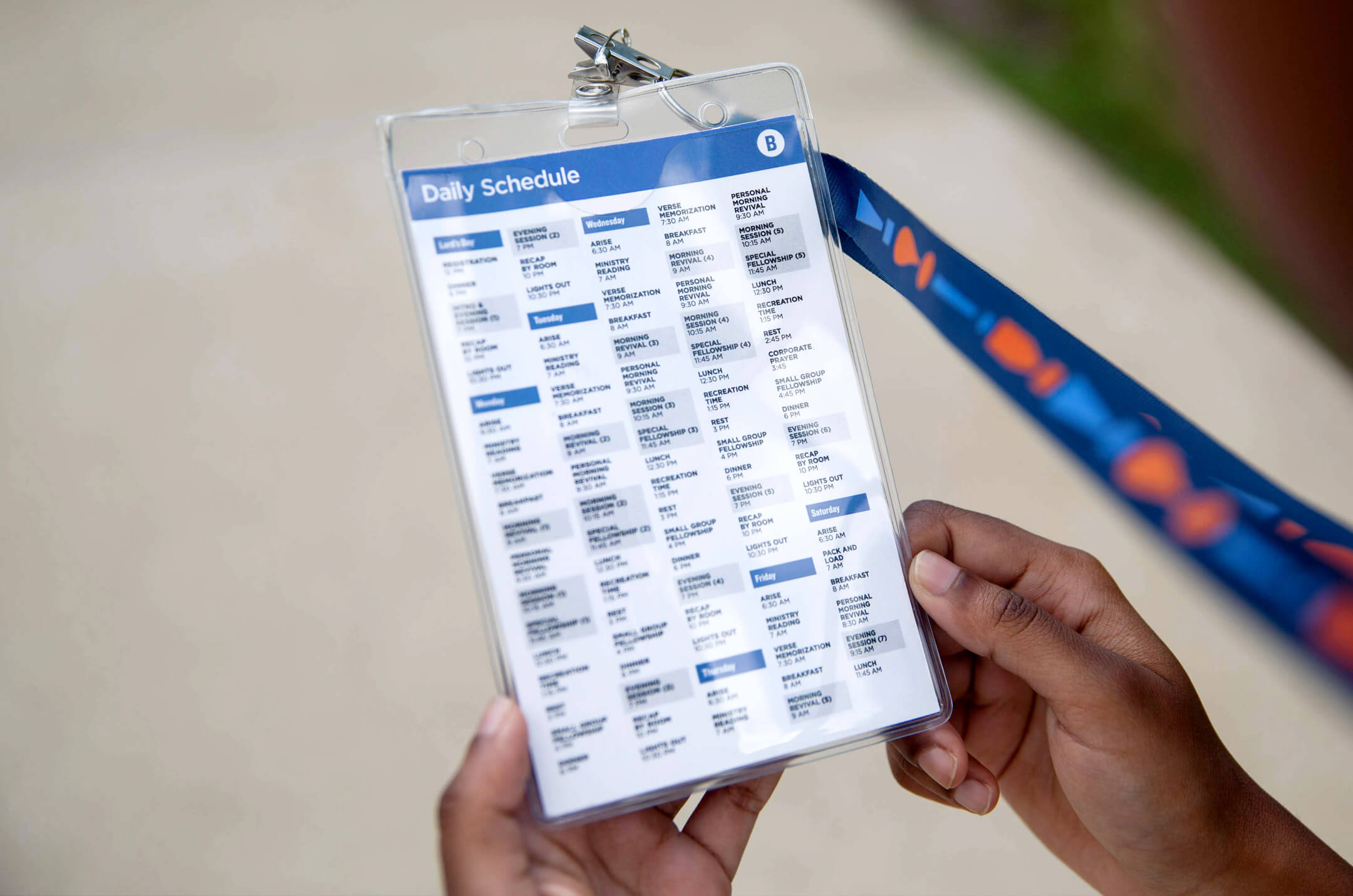 Prior to the training, we developed a series of animated videos announcing and promoting the event as well as a website, flyers, and social media graphics.
Various memorabilia and merchandise were also designed for the North America College Training including enamel pins, diary notebooks, T-shirts, sticker sheets, magnets, water bottles, and lanyards.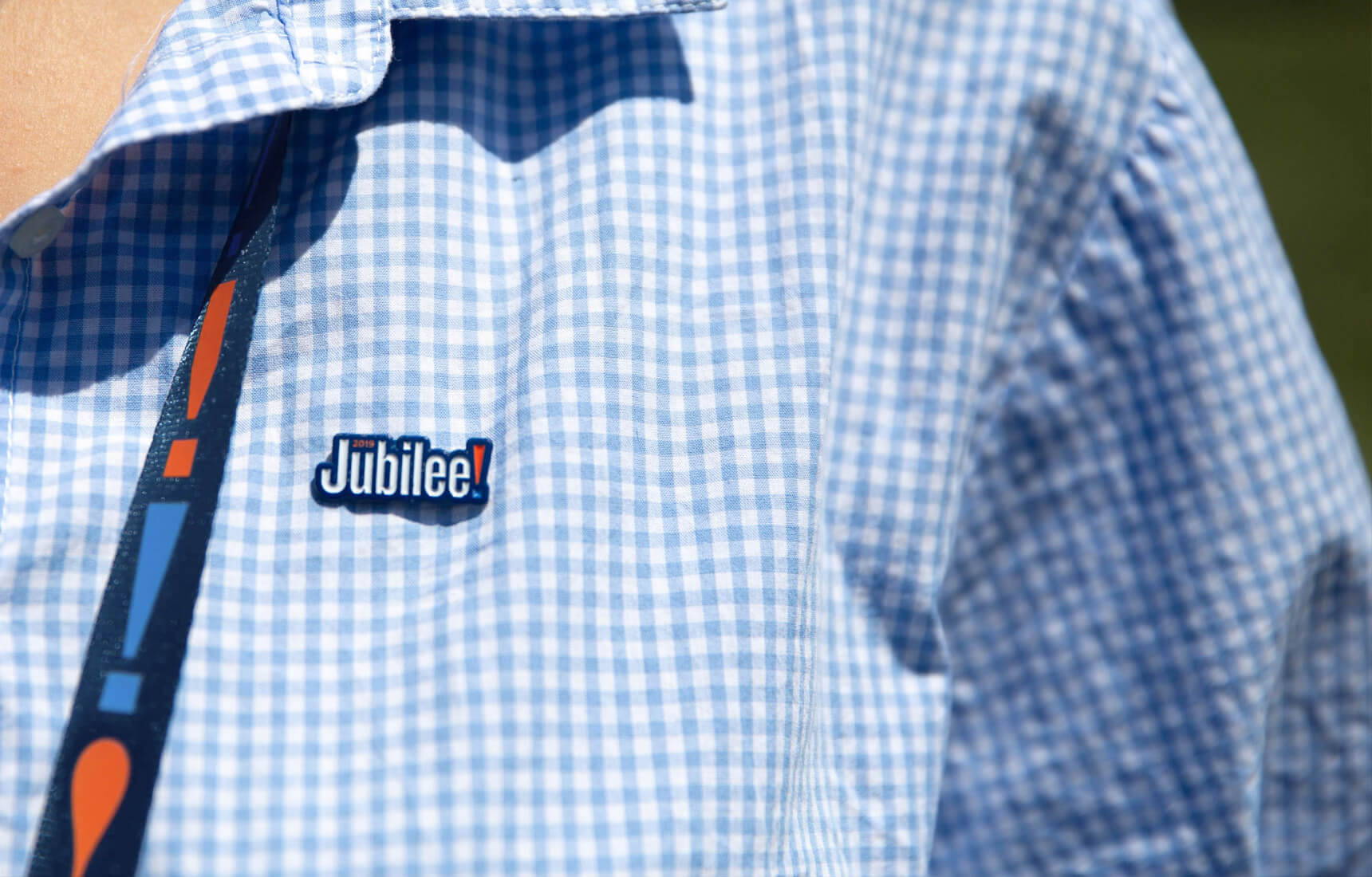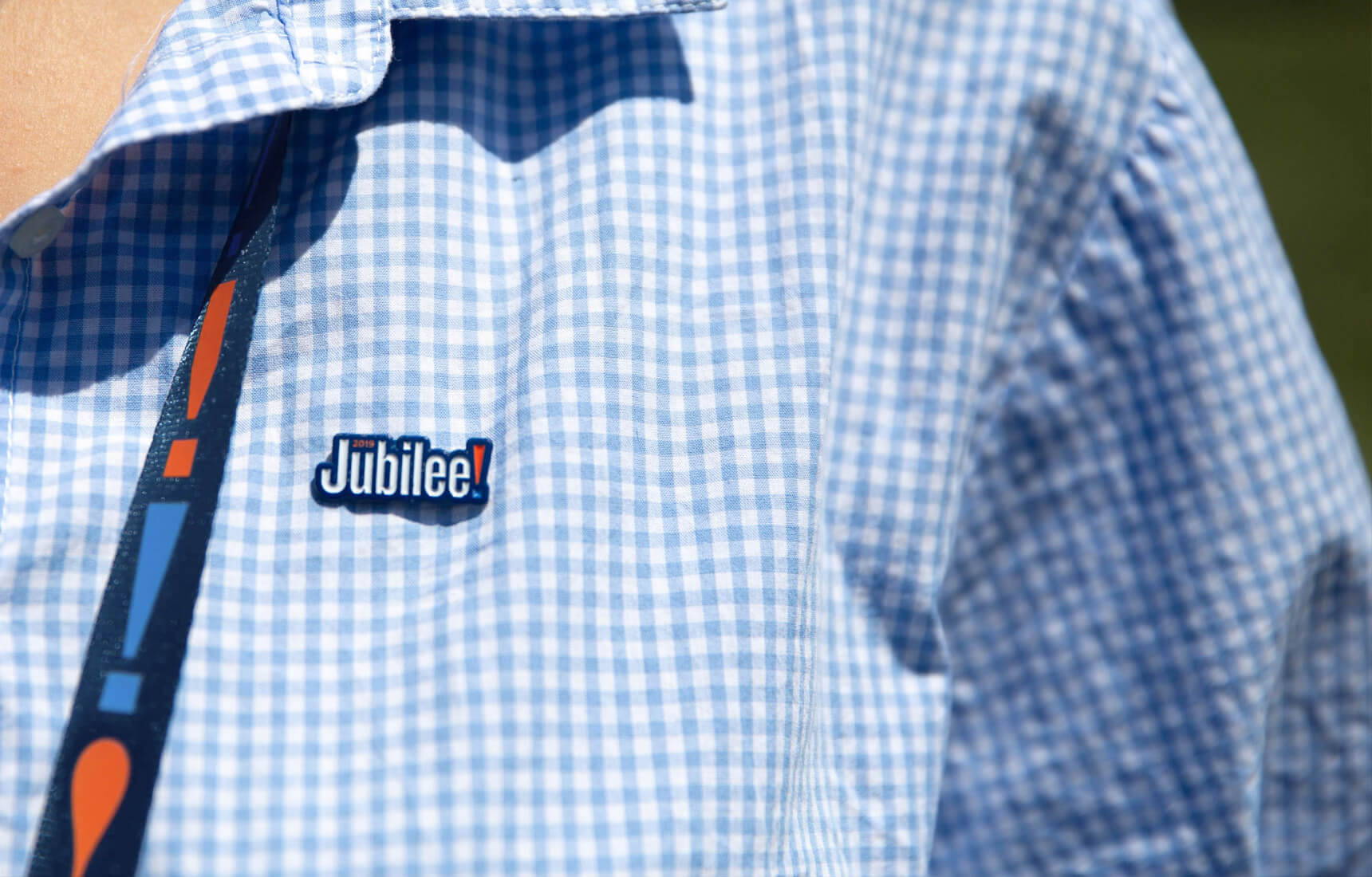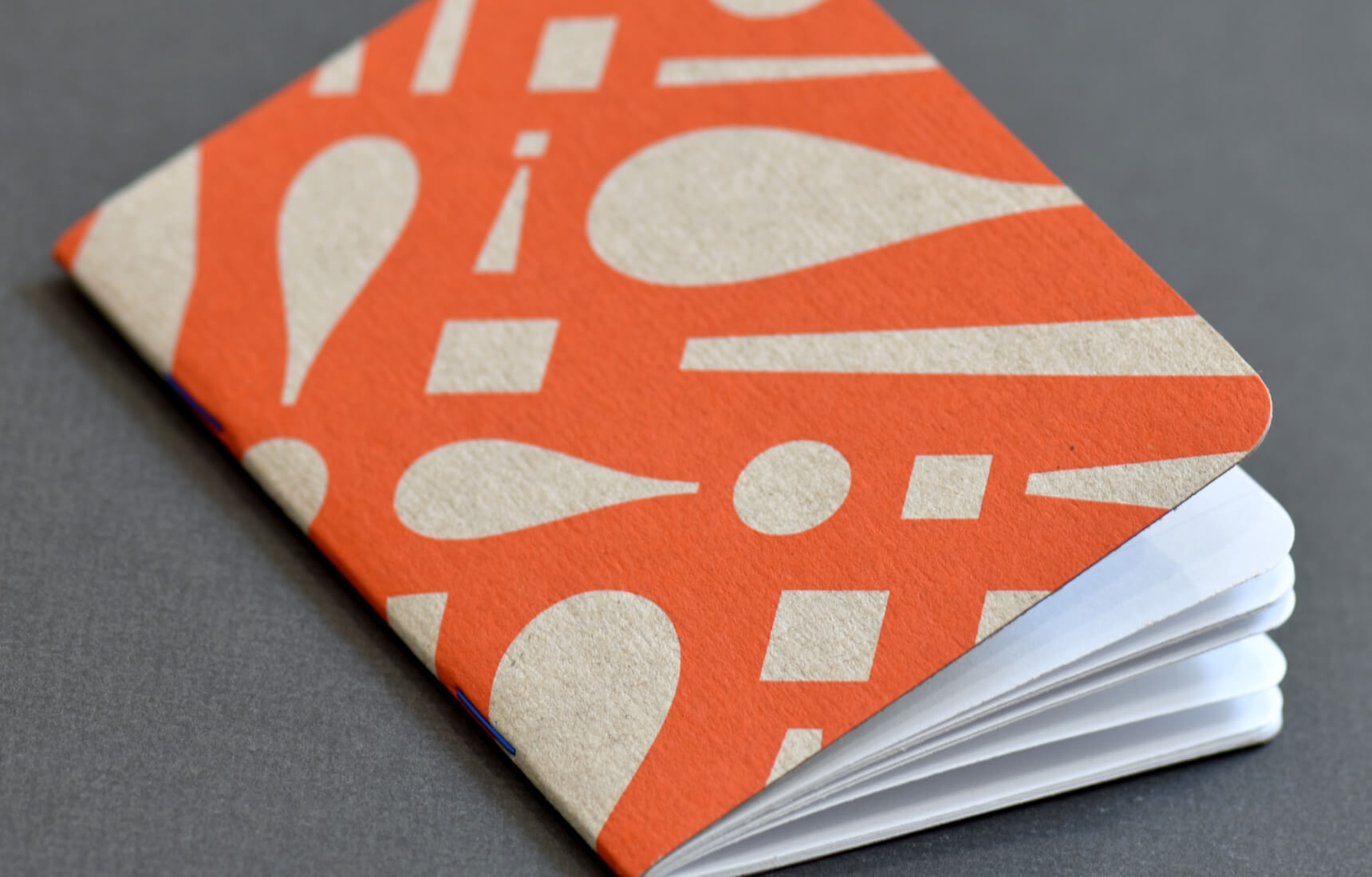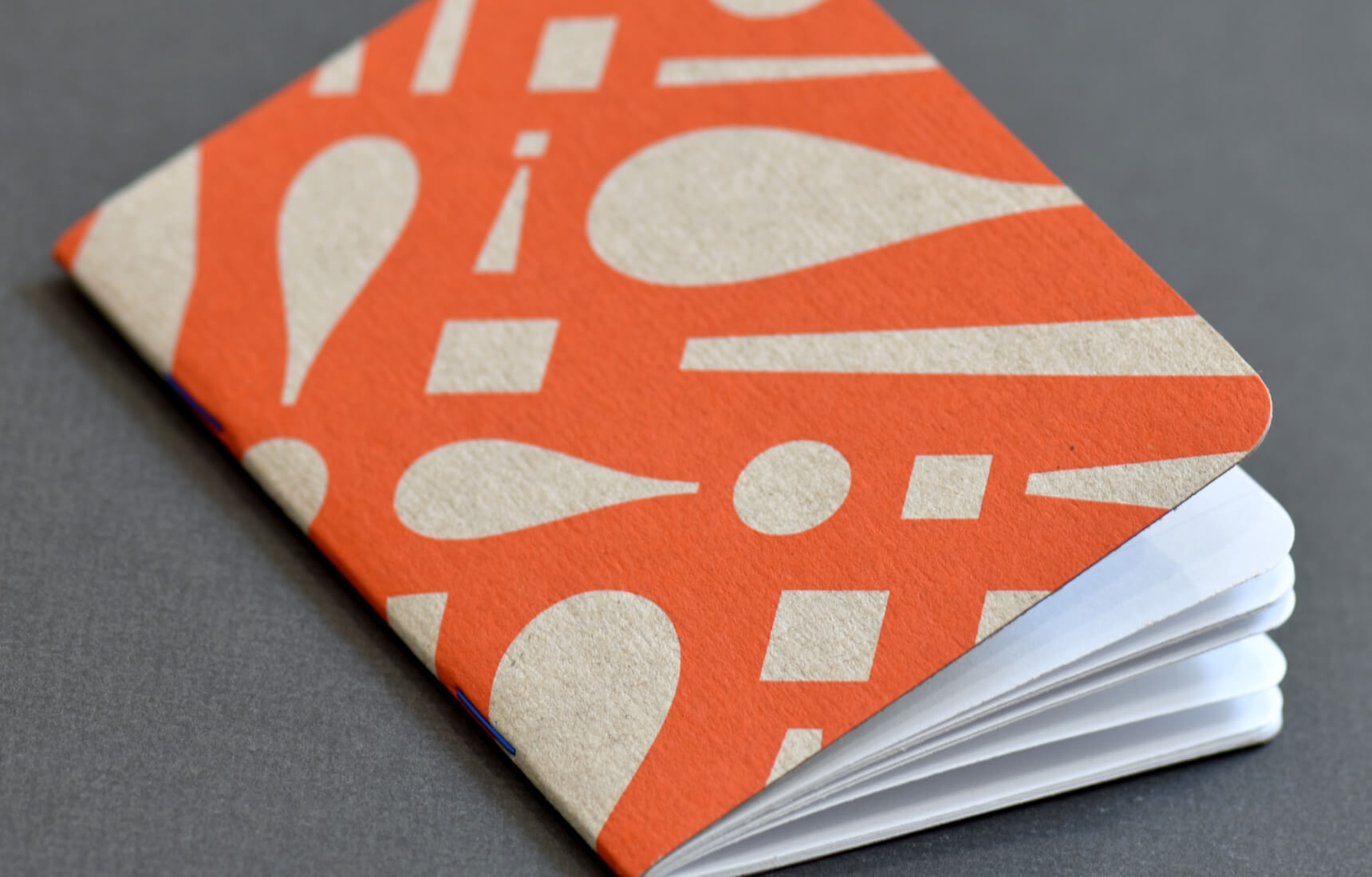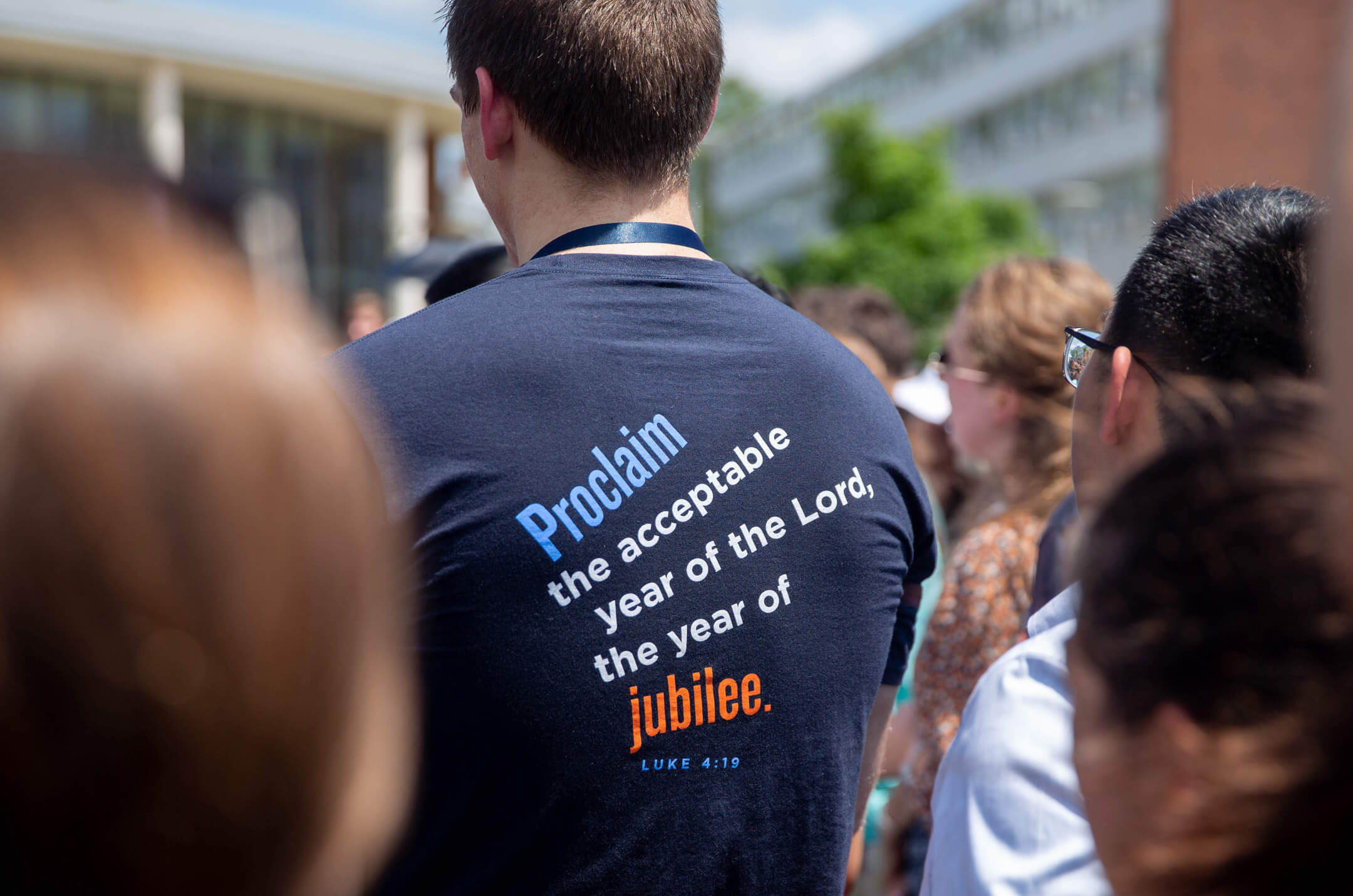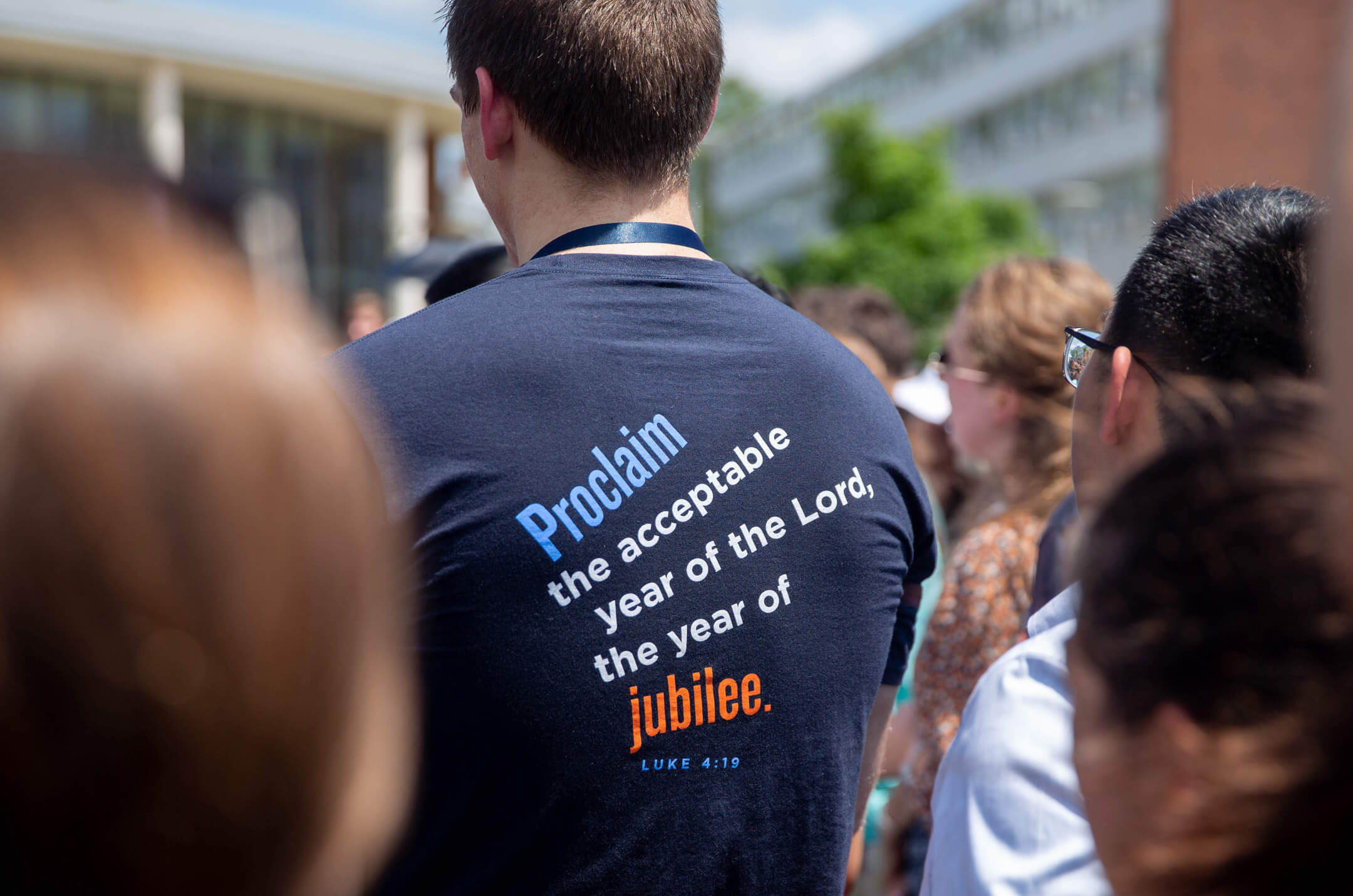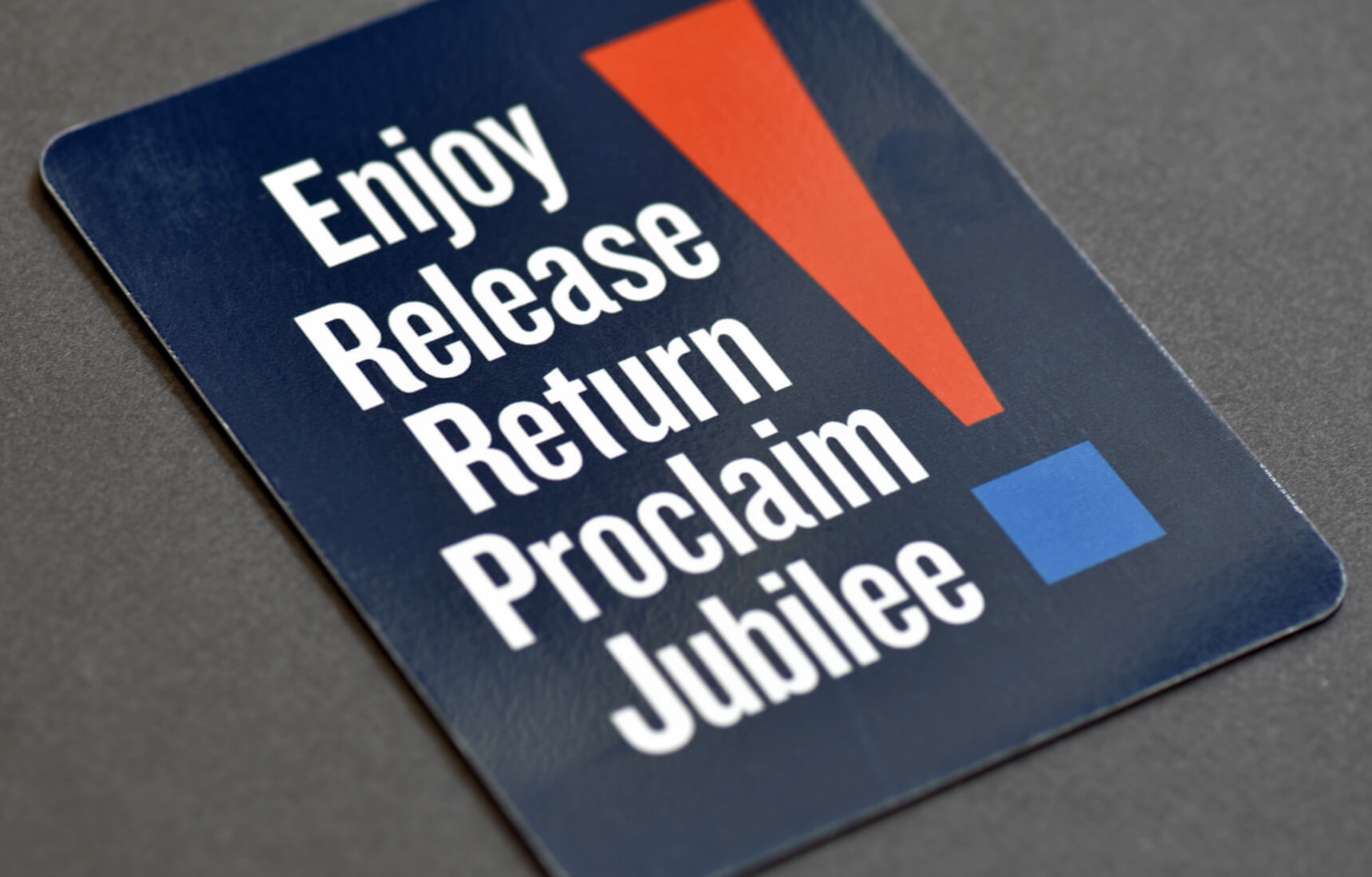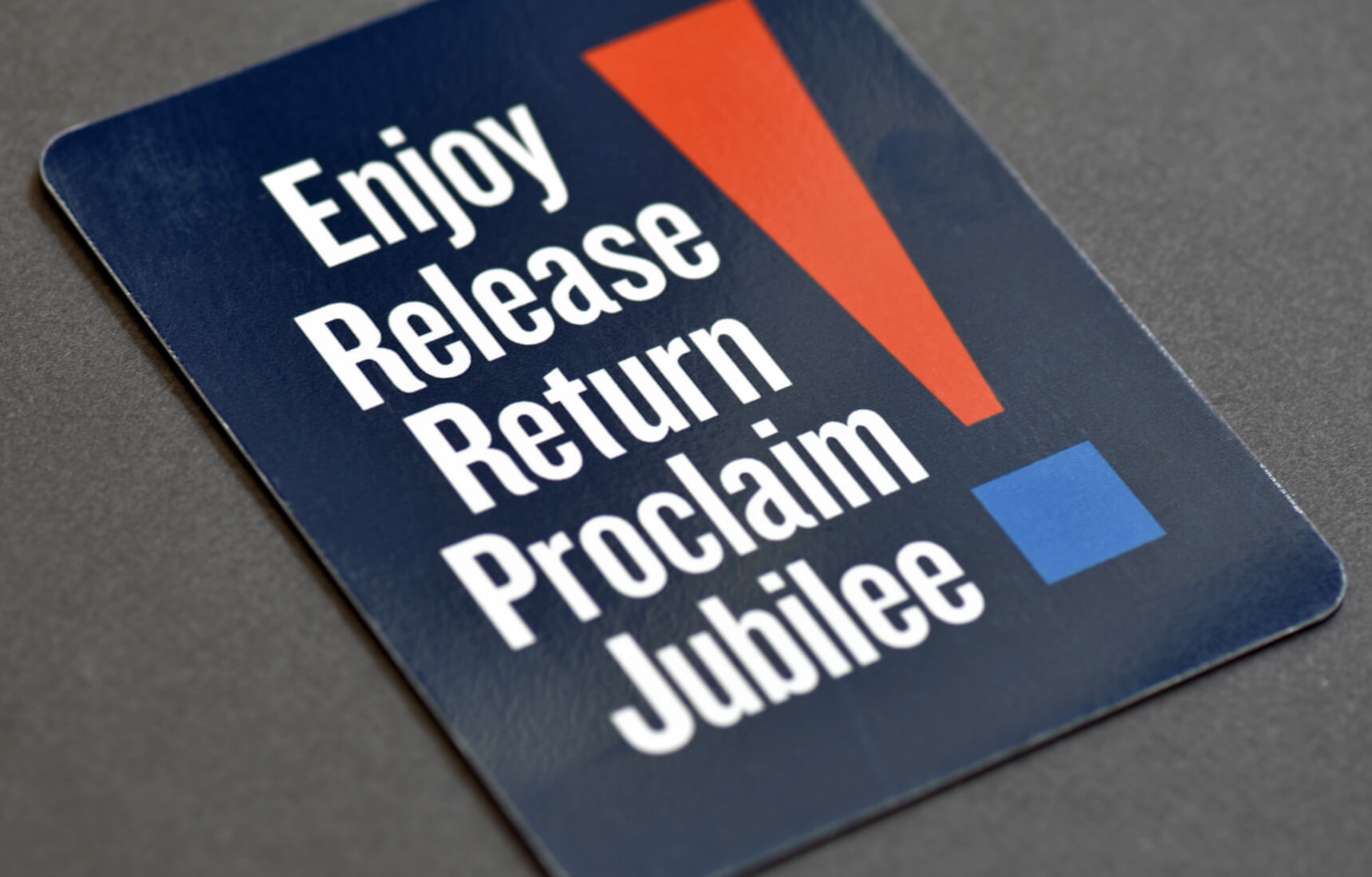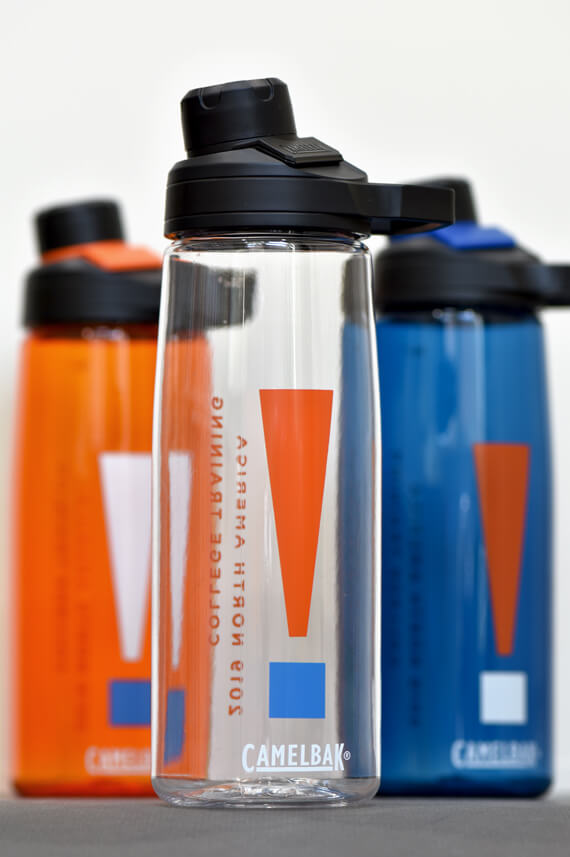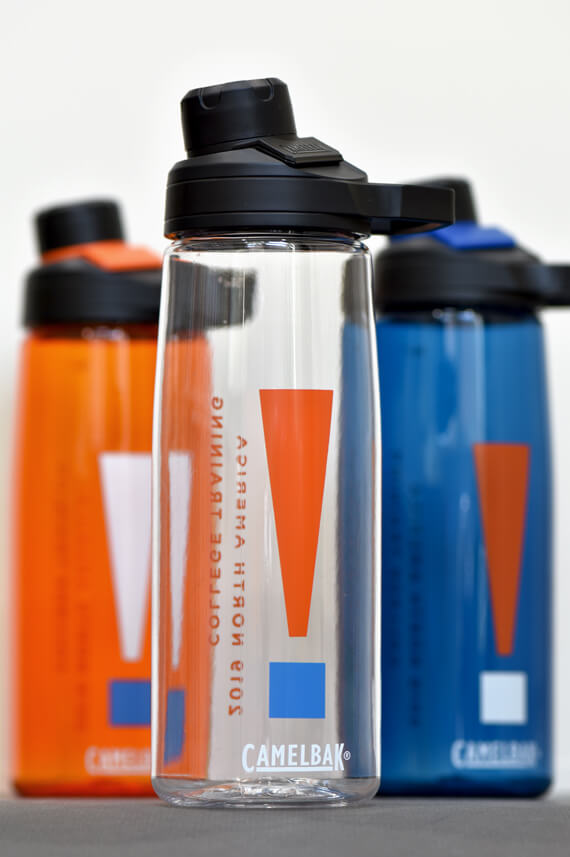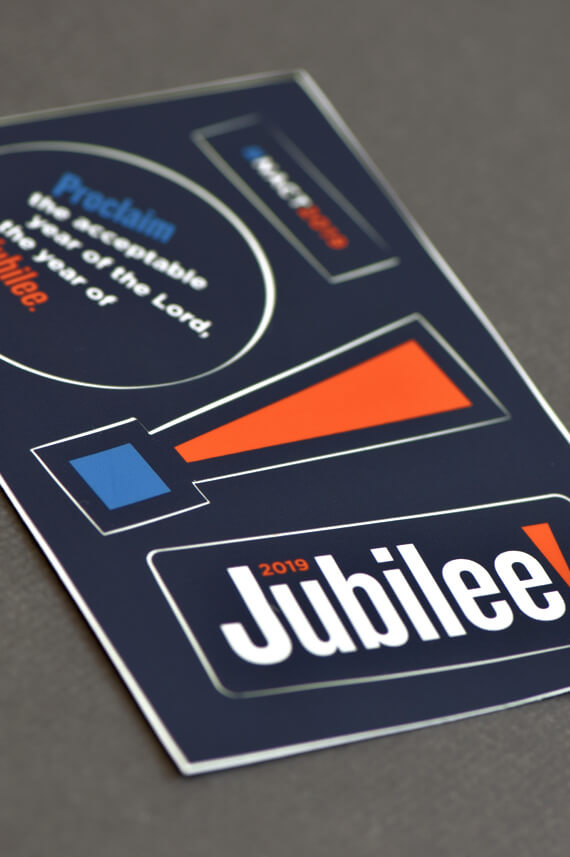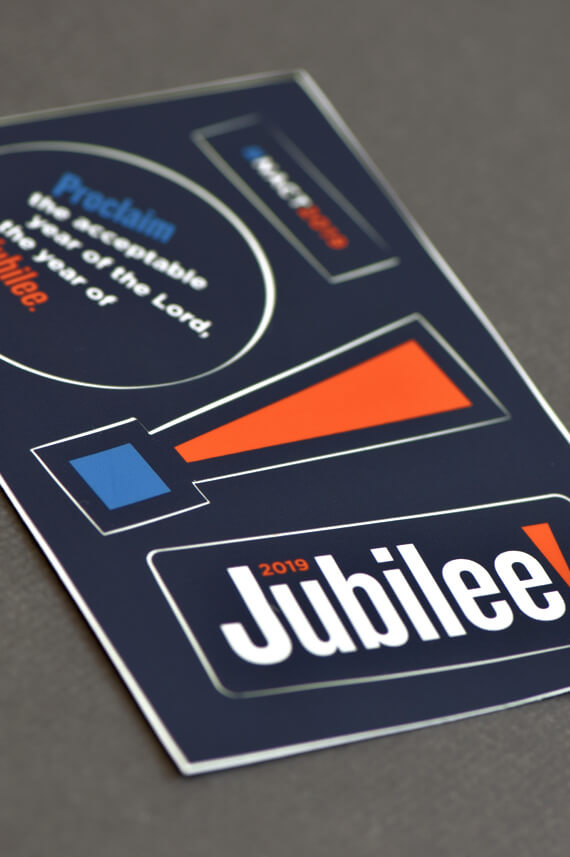 Team: Ben Loiz, Nathania Bates, Dan Paley, Samuel Vinson