HOMEC Identity & Packaging
HOMEC is a Santa Barbara, CA-based company developing unique products for the home that are simple and natural in form and function.
The client, inspired by her surroundings after a move from the city to the country, requested a logo and identity that was clean, simple, and honest while evoking memories of home. The composition of the letters in the logo suggest the floor plan of rooms in a house. They are also snug inside of a rectangle symbolizing the security of a home. The colors were selected to express positive feelings including restfulness, tranquility, and joy. Labels for one of their products—soy wax candles with a wooden wick—were designed along with bookmarks, business cards, masking tape, and stamps.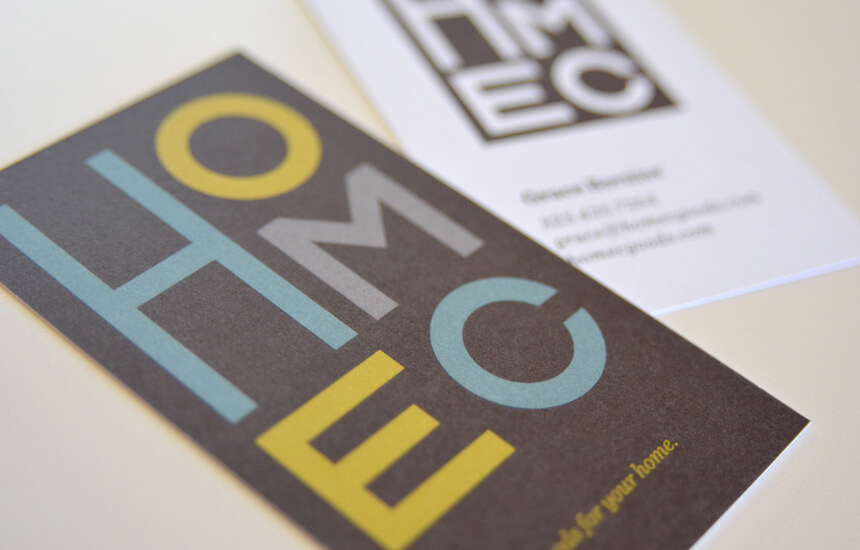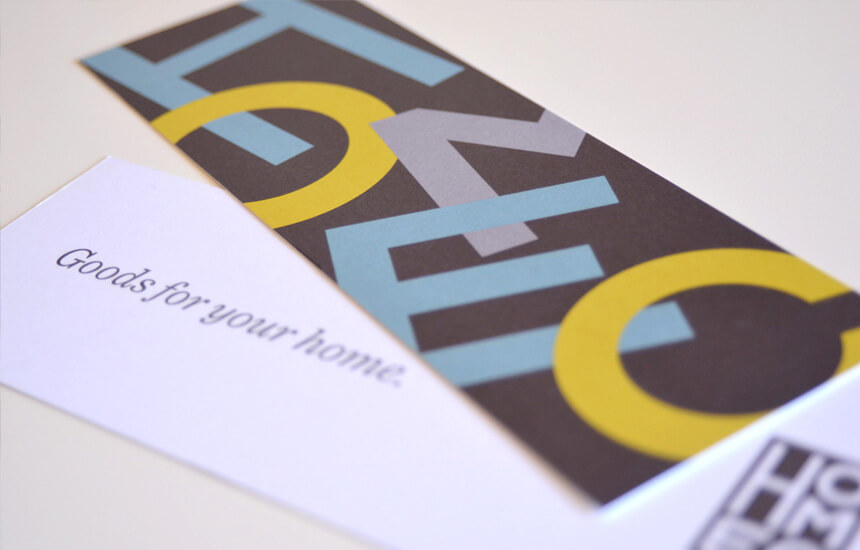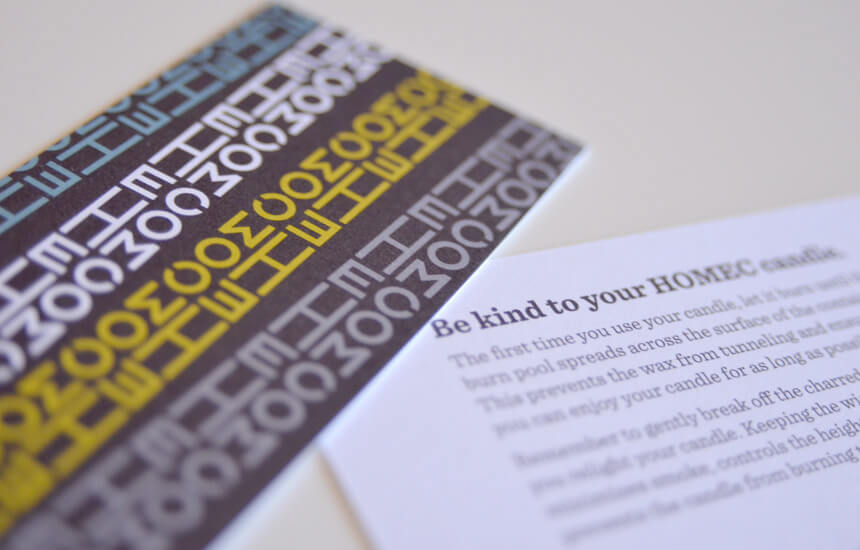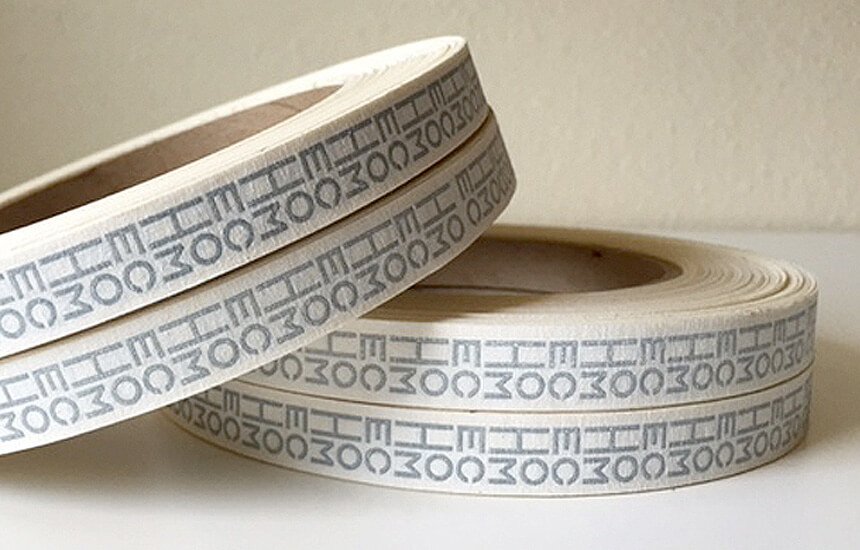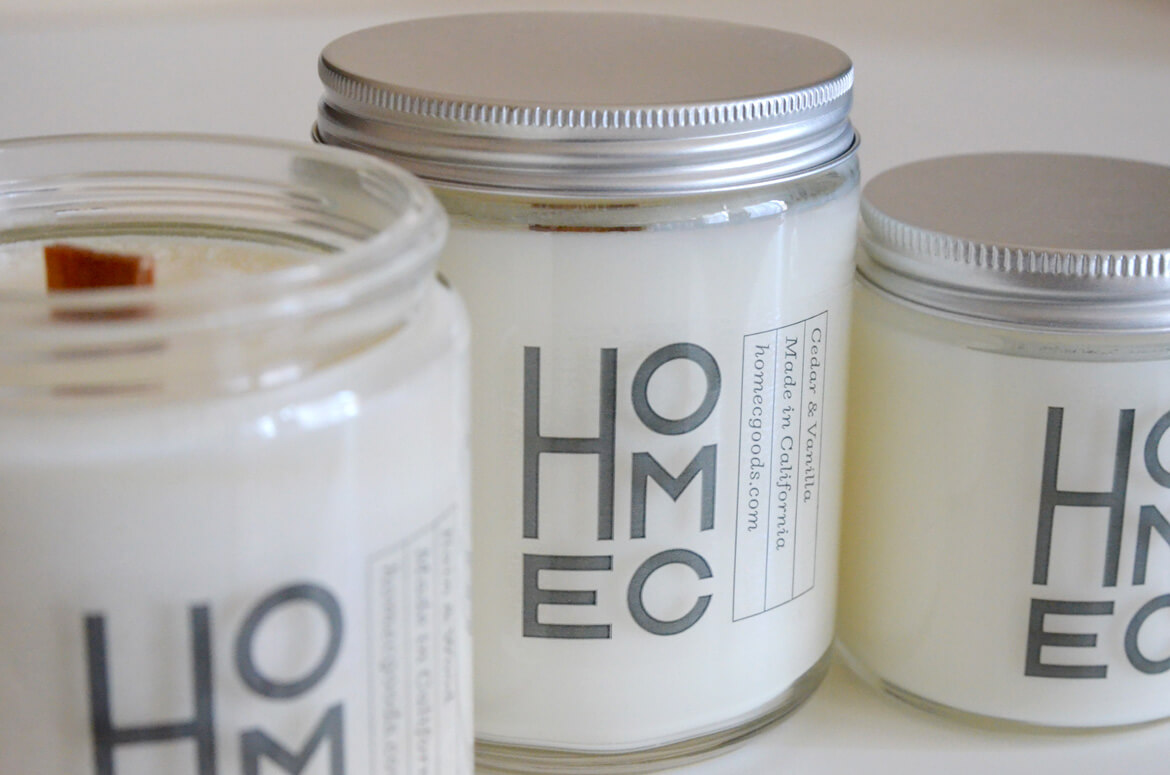 Ben Loiz Studio has also been involved with art direction and design for HOMEC's trade show booths and merchandise.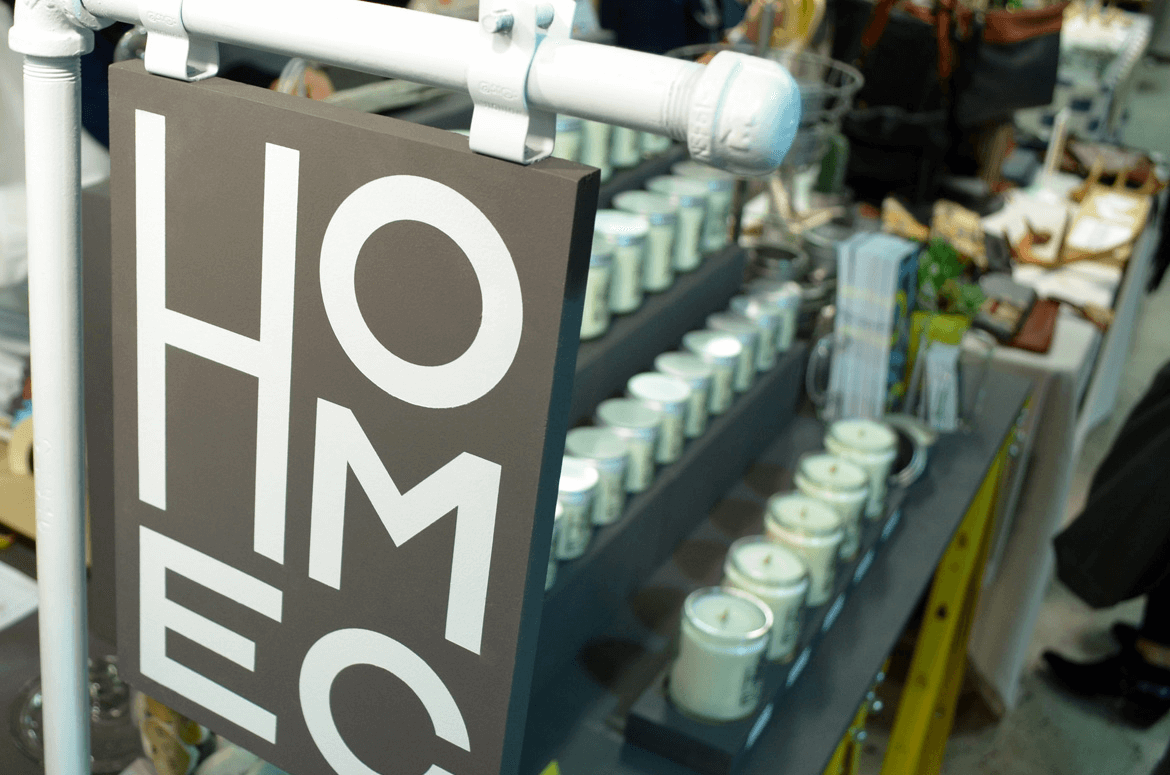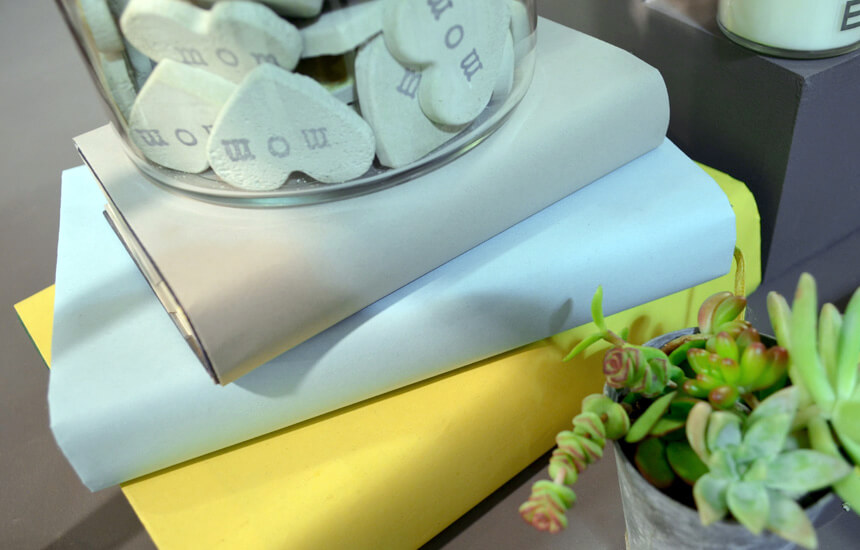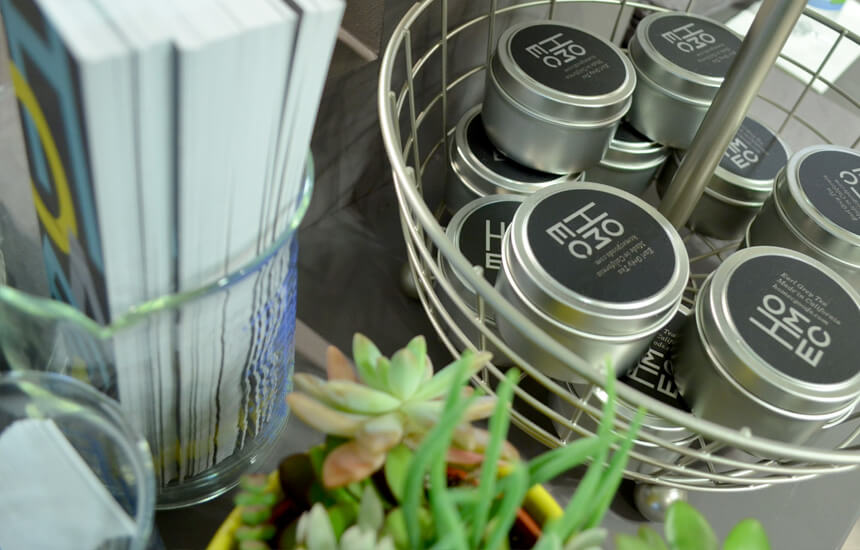 The collaborative process with Ben helped me to establish a classic yet unique brand and identity that I had envisioned for my line of artisan soy candles. Ben patiently worked with me, walking me through every step of the creative process to create the look that is HOMEC. —Grace Bernier, HOMEC