2018 College Training Identity
The College Training is a week-long Bible and truth training for college students that takes place in 5 regions across the United States each year.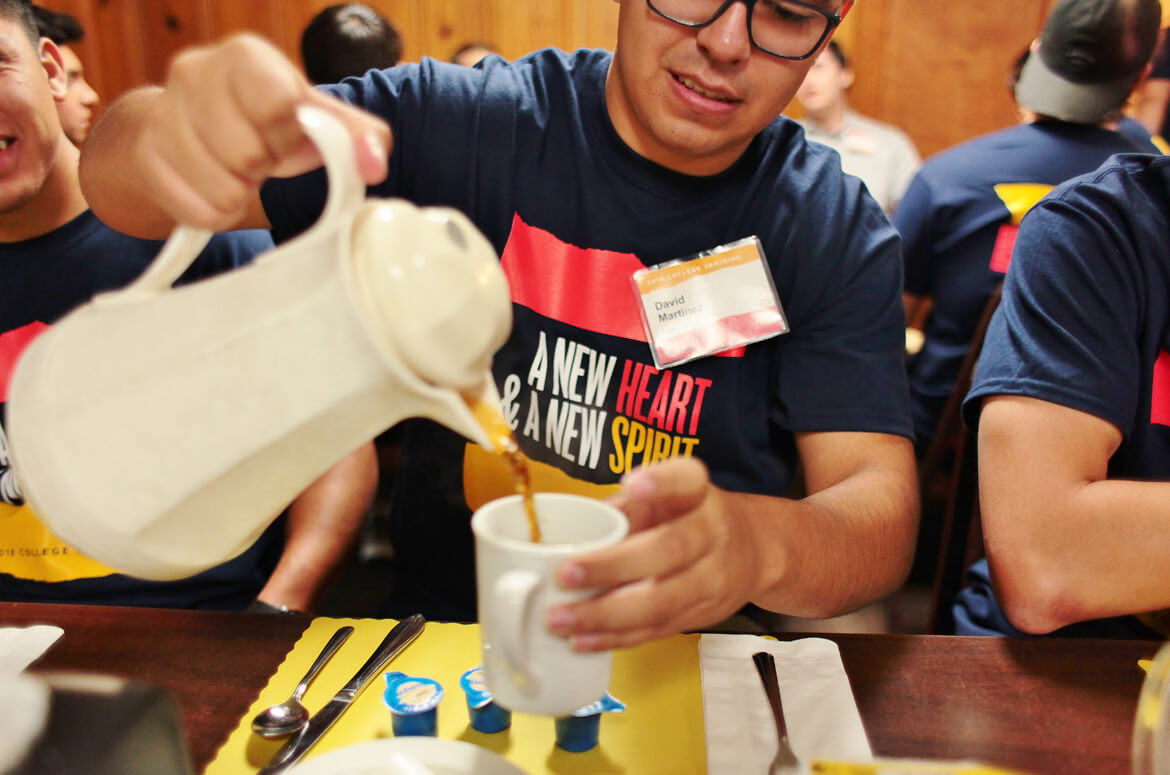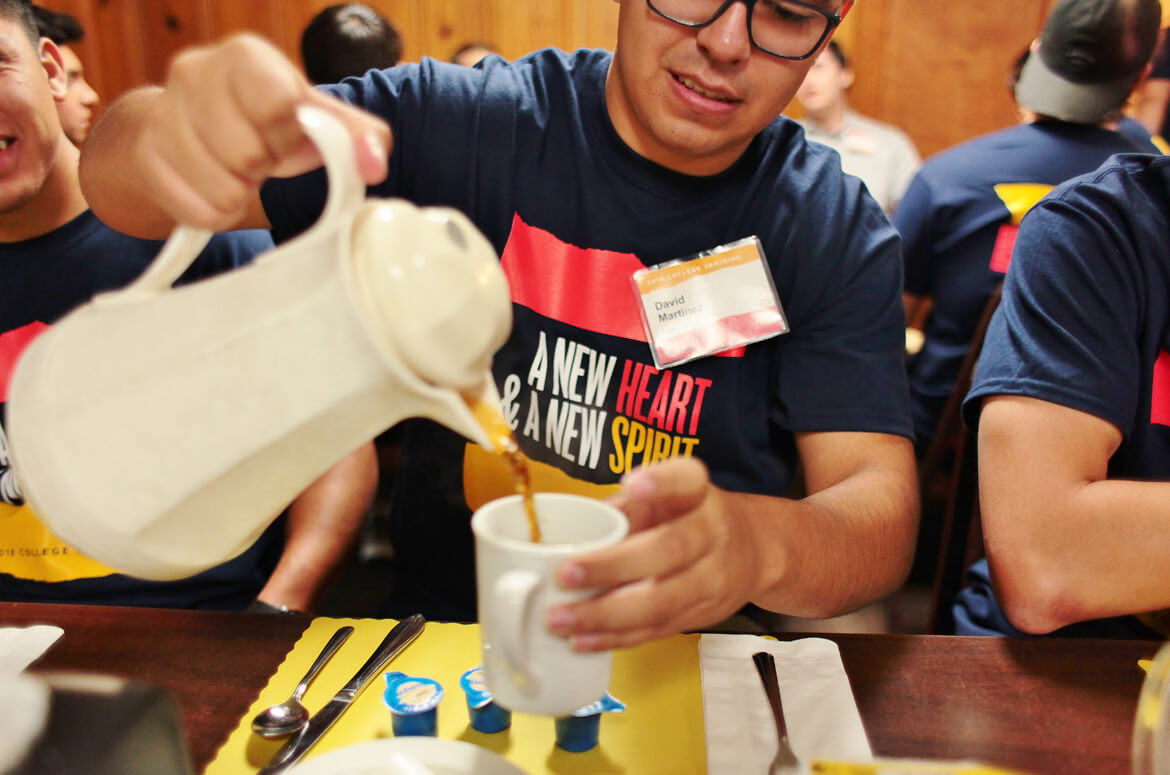 The identity of the 2018 College Training was based on the title, A New Heart & A New Spirit. Since the heart and the spirit are the inward, hidden parts of mankind, a concept was developed using patterns made from ripped paper to express depth and to reveal a deeper layer underneath.
The pinkish red color represents the heart whereas the gold signifies the human spirit. Dark blue was added as a contrast to show depth. The bright colors and various compositions of layered paper give the pieces movement, and keep the identity fresh and lively.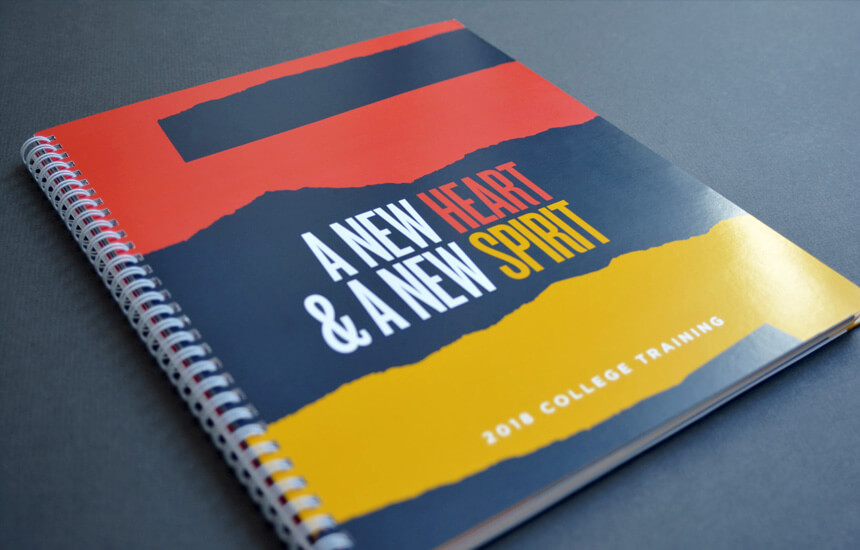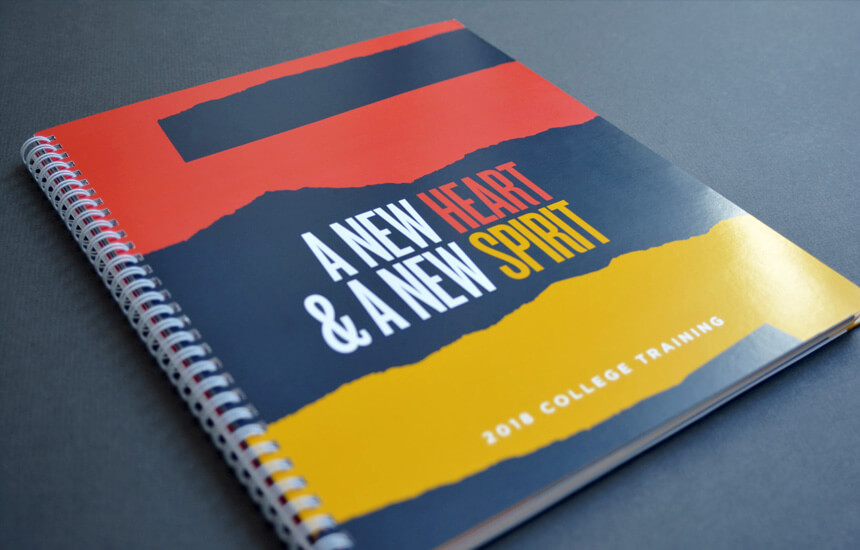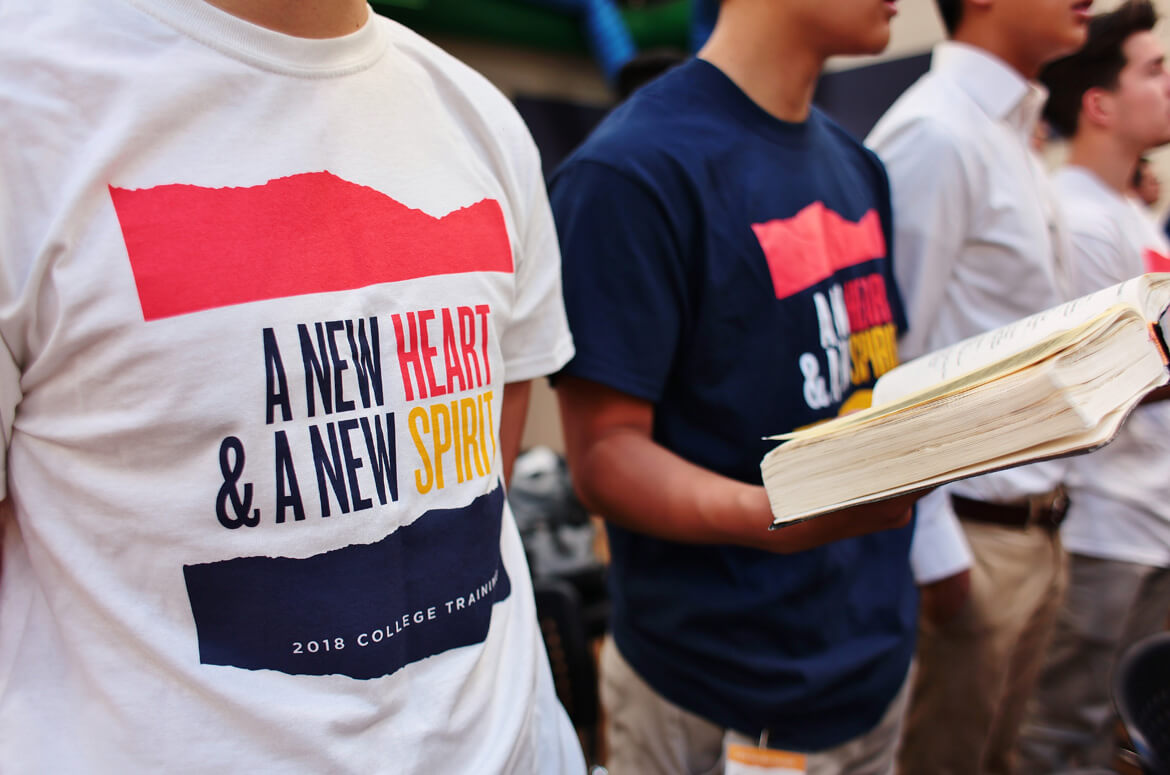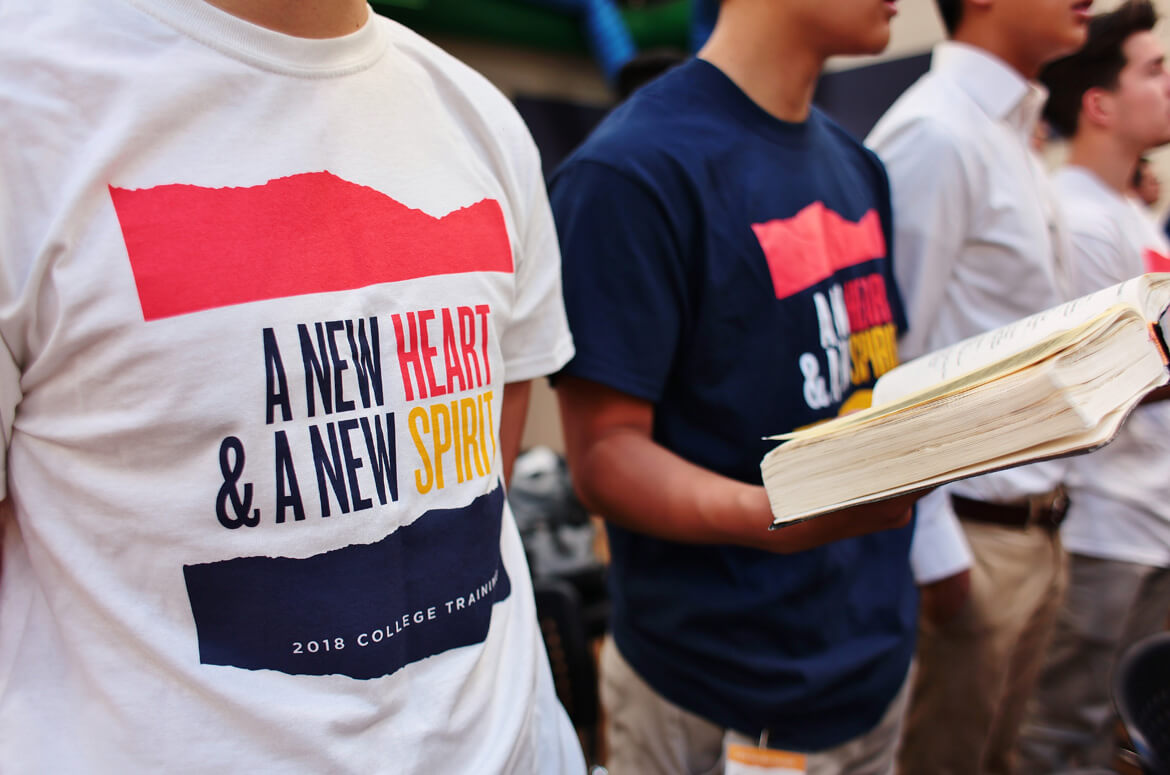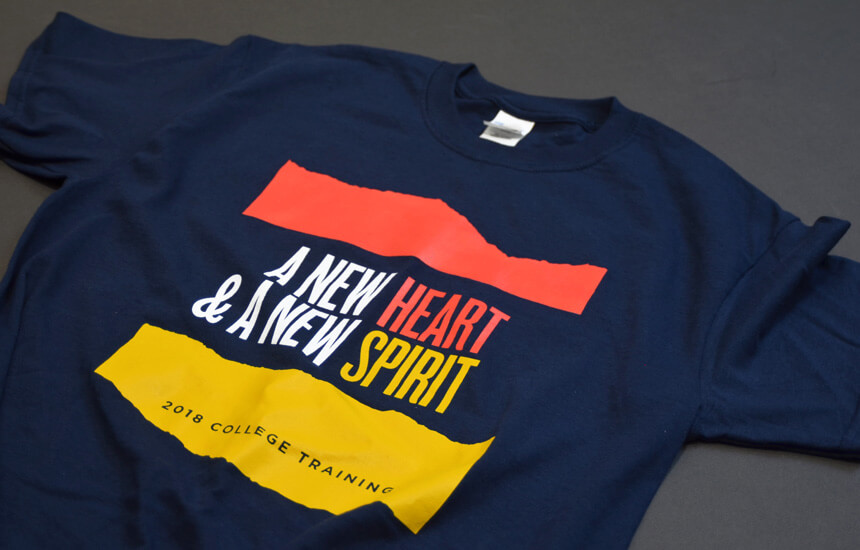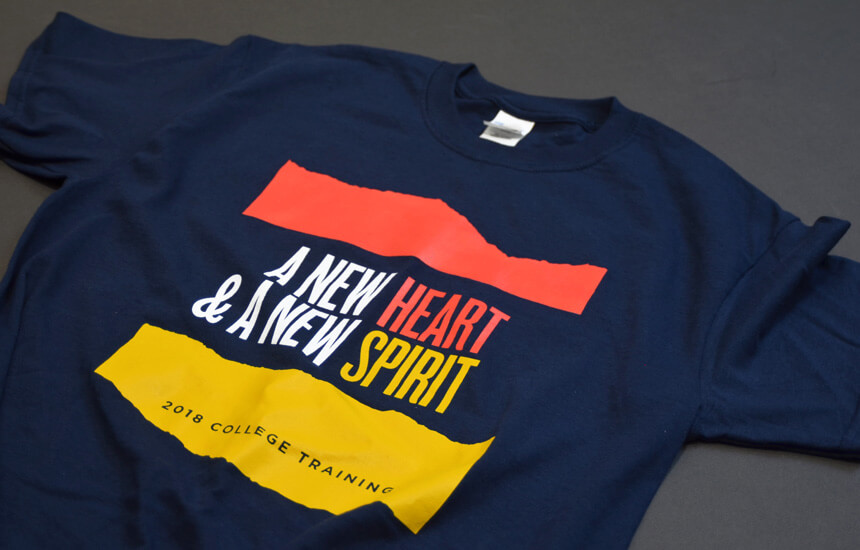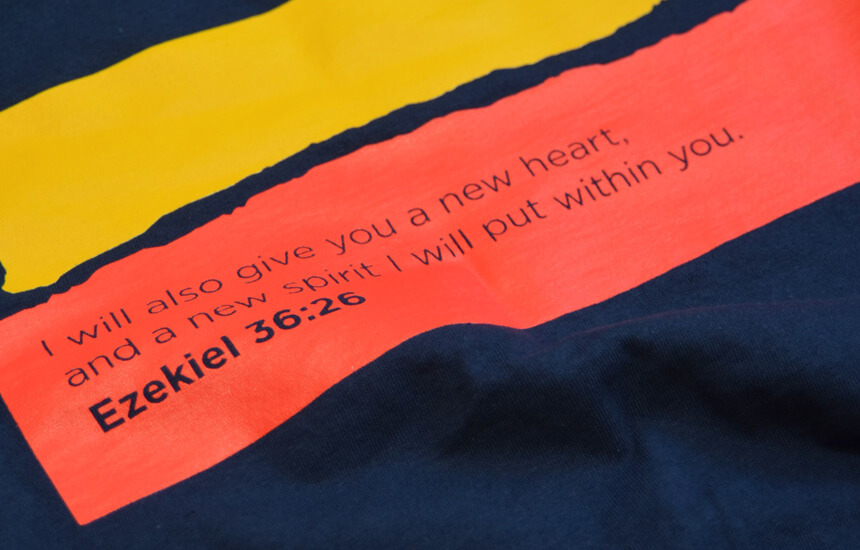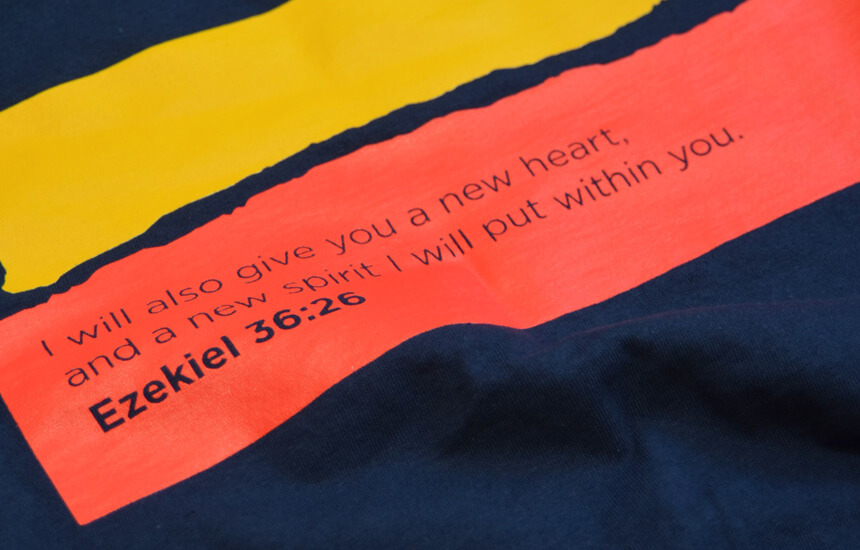 The breadth of the identity spans from print to digital and includes announcement postcards, social media channel graphics, a website, T-shirt designs, a custom notebook, training badges, large-scale banners, and prints.